Just in from Gamescom 2016: Konami have announced the next installment in the Metal Gear series – and it will be the first game since Hideo Kojima's departure. Metal Gear Survive is a 4-player co-op stealth game to be released in 2017 on PS4, Xbox One and PC.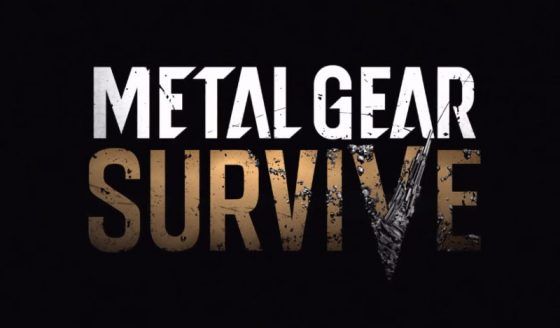 The game is set directly after the events of Metal Gear Solid V: Ground Zeroes. The surviving Militaires Sans Frontieres soldiers that were not killed in the game's finale are sucked through a wormhole into an alternate dimension where they're drawn into battle with crystalline zombies that Konami refer to as 'biological threats' as well as (at least) one giant Metal Gear mech.
Konami describes the game as "a fresh take" on familiar Metal Gear features. So, in spite of having stealth elements, it will feature a "unique co-op setting" designed for multiplayer. While Big Boss appears at the beginning of the game's trailer, it remains unclear whether he, the Snake clones, or any recognizable characters from the previous games will play a part in the game.
You can watch the Gamescom 2016 Metal Gear Survive announcement trailer below to get an idea of what's coming:
Our Thoughts:
While the first reactions to the Metal Gear Survive trailer don't seem really positive, it's quite obvious that the series will be going in a different direction for the time being. Konami stated that this was "a new addition to the Metal Gear Solid V experience". It is also unclear whether the original Kojima Productions team will be working on the game at all.
Your Thoughts:
What do you think about the new installment in the Metal Gear series? Let us know in the comments below if you like the new twists or not!
Source: press release, IGN
Recent Articles Related to Gamescom 2016
Gamescom 2016: Battlefield 1 Hands-On
Gamescom 2016: Titanfall 2 First Impressions
Related:
Cooperative
,
FPS
,
Gamescom
,
Gamescom 2016
,
Konami
,
Metal Gear Solid
,
News
,
Survival