Wargaming's Gamescom 2016 announcements are coming in strong, with an exciting new game from WG Labs and Extreme Developers! Mech shooter Hybrid Wars lets you command and upgrade your own arsenal of futuristic mechs to take on waves of enemy forces.
The game is a classic top-down shooter experience, where you can obliterate over 50 types of enemies over more than 8 massive maps, and team up with friends to cause more mayhem. The official description follows below.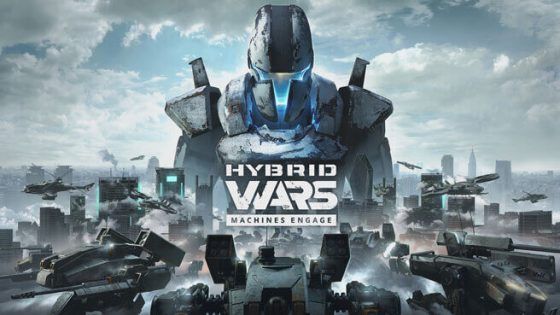 In 2060, humanity is on the cusp of the second technological revolution. Earth has become a tangled web of information, energy and transportation networks watched from orbit by thousands of electric eyes. Sprawling cities, vast spaceports and immense military complexes are dominated by AI-controlled mechs, tanks, choppers and submarines that rule the land, sea and sky. While corporations still pull the strings that control the world, their grip is starting to weaken.
Fight as one of three distinct mercenaries, travelling the world, under the employ of megacorporations, who have their own way of profiting from war, while revolutionizing the history of combat to take back the world. Each mercenary offers countless ways to conquer eight open-world warzones and wreak havoc on robot-kind with dozens of diverse battle mechanics and eclectic equipment. Control power bombers, assault mechs, tanks, boats, and attack helicopters to fully dominate the battlefield. Switch mechs and weapons on the fly to change up your style to face each challenge, and even bring along a cute mech pet to watch your back. Hybrid Wars' different modes, from story to survival, give you new ways to take on the world.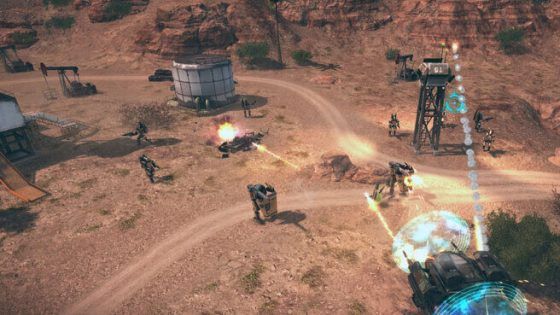 Wargaming also published an announcement teaser trailer that you can watch below to get a feel for the direction in which the game is going with its story. No official release date is known yet but it will be available for PC, Mac and Linux later this year.
Our Thoughts:
We liked what we saw of Hybrid Wars so far and look forward to putting the game to test as soon as possible! The mech-shooters scene is getting more and more interesting by the day so we are curious to see what Hybrid Wars brings in terms of play modes.
Your Thoughts:
What do you think about Wargaming's newest addition? Are you interested to try Hybrid Wars or would you like to see something different? Let us know in the comments below!
Source: official website
Recent Articles Related to Gamescom 2016:
Gamescom 2016: Heroes of the Storm Machines of War September Event
Gamescom 2016: For Honor Closed Alpha Dates And PC Port
Gamescom 2016: Metal Gear Survive Arriving in 2017
Gamescom 2016: World of Warcraft Legion Brings Back Karazhan In Patch 7.1 
Related:
Gamescom
,
Gamescom 2016
,
Hybrid Wars
,
Multiplayer
,
News
,
Shooter
,
Wargaming