You know what they say about the best laid plans? Turns out ArtCraft's earlier idea for daily livestreams from Gamescom were marred by technical issues. Regardless, a Crowfall Q&A session has offered a look into where the devs are looking to go with the MMO.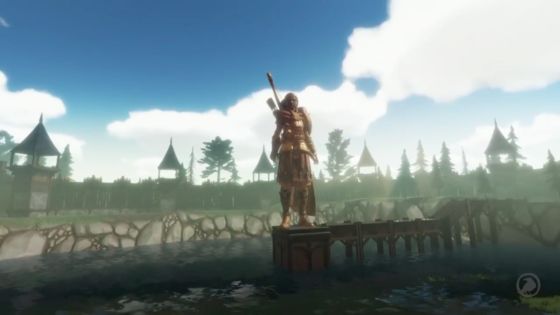 The session took a slew of questions from the game's Twitch chat and offered a few insights into the vision for the game as well as some rough timelines for features and content. Here's some of the more potentially interesting tidbits:
Update 5.3 is not quite ready yet, but will be soon; the team wants to wrap up Gamescom then release the first Campaign Worlds, which should be approximately in a week's time.
Speaking of Campaign Worlds, the first CW map will be the same size as the current test map (the larger one, not Tiny Tyranny).
The team is considering adding a speed boost to pack/caravan animals who travel on main roads, making them attractive as well as high-risk.
The Campaign World "faction bar" still needs some testing to see if it feels rewarding, but just in case a King of the Hill mode is ready to deploy.
Different "sports-like" Campaigns are on the table, such as limited-time short-span Campaigns or teams of 20 Champions in a territory control/elimination match.
Relic effects are on the table for "a complete pass" to possibly have their effects translate outside of the Eternal Kingdoms into the Campaign World.
There's a WHOLE lot more in the Q&A video, so be sure to check out the game's official blog post for the full broadcast as well as a summary on the official forums. You can also take a look at the game's Gamescom 2017 cinematic trailer below.
Our Thoughts
While it's a shame that sound problems made daily broadcasts unavailable, we're pretty sure that the Q&A session is salve enough for Crowfall fans hungry to find out some more information about what's next. As always, we're looking forward to a lot more details as Crowfall's development pushes on.
Source: official site
Articles Related to Crowfall
Crowfall Talks Game Systems in Latest ACE Q&A
Crowfall Adds New Building Objects to Eternal Kingdoms
Crowfall Makes Changes to Skill Progression
Related:
Crowfall
,
Gamescom 2017
,
Livestream
,
News
,
Q&A
,
Sandbox MMO