If you're a fan of Funcom's MMORPG The Secret World, then you won't want to miss out on this freaky single-player experience set in the same universe.
The Park begins with the story of Lorraine, a mother who has lost her child in an amusement park, where freak accidents, grotesque killings and ghostly hauntings have been reportedly taking place. Now it's up to Lorraine to find her son while surviving the horrors within.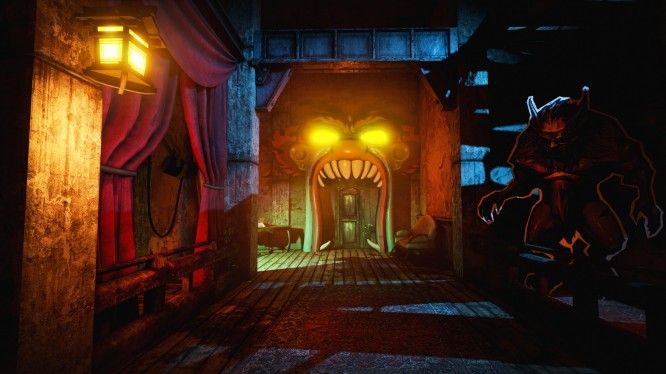 Normally known for MMO titles, The Park is Funcom's first single-player experience in almost ten years, and was developed as a short 1-2 hour adventure that focuses on an intense experience with a solid production value. Players will now be able to explore The Secret World's Atlantic Island Park like never before.
"Thanks to similar games in the narrative space, such as 'Gone Home', 'Dear Esther' and 'The Stanley Parable', we are confident that there is a place in the gaming industry for shorter, intense experiences," says Funcom creative director Joel Bylos. "Technically, it explores the limits of what is possible for a team to achieve with a small budget, short deadline and a strong focus."
The Park is currently available as a standalone game through Steam at a discounted price of $9.99.
Source: Press release
Related:
Funcom
,
MMORPG
,
News
,
The Park
,
The Secret World