The Ghost in the Shell: First Assault Online open beta has a date set. July 28th will allow any interested players to beta test the squad-based FPS based on the Ghost in the Shell: Stand Alone Complex anime.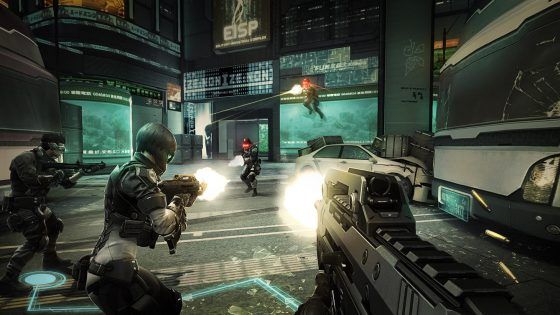 First Assault Online lets players join Section 9, an elite squad of cybernetic soldiers who defend against terrorist threats capable of hacking human beings directly connected to technology in the streets of a futuristic Japan. The game currently features eight distinct operatives and three modes of play in its current Early Access state, with the open beta promising to add new content that includes a ninth operative, a new mode that involves a hacking component and several optimizations put in place due to feedback. The trailer for First Assault Online can be viewed below.
Our Thoughts
We're not sure how well an online FPS translates to the setting of Ghost in the Shell, but it won't be very long for everyone to be allowed to find out. First Assault Online could snare lots of fans of the Stand Alone Complex anime, but whether it will hold their interest is entirely dependent on the gameplay modes and other features that the game offers.
Your Thoughts
Are you interested in First Assault Online? Have you played the game in Early Access? Share your experiences and your thoughts in the comments below.
Source: Press Release
Related:
First Assault Online
,
FPS
,
Ghost in the Shell
,
News
,
Open Beta