A massive update for Gloria Victis has arrived! The update greatly improves the combat experience and the meaning of PvP.
First of all, it introduces the fortifications building and upgrading. With this, players can raise the walls, tower and gates in the towns and castles currently being controlled by their nation. They can also upgrade those objects, which in turn significantly increases the defensive properties of the place. I mean, a palisade around your holding will stop an enemy for a while, but a stone tower with double reinforced gates and pots of boiling oil will obviously be more effective.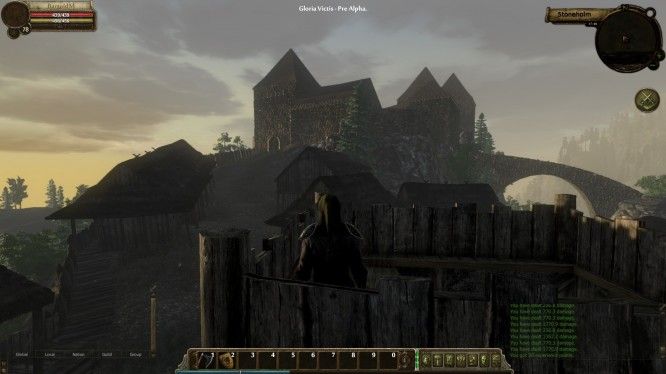 It's up to the players how they want to develop these fortifications, as their components are being upgraded separately. In the future the system will be expanded with an ability to build and develop the objects inside the fortifications, such as player-owned houses, additional spawn points and siege machine. There will also be multiple additional customization options available.
That's not all though. Two important combat-related features have been implemented as well, as requested by players of Gloria Victis – breaking an enemy's attack with a kick, and feints! The combat dynamics have been greatly increased because of these changes, as it is now even more tactical and skill-based than ever before. NPC enemies can kick to break the player's block too, however, so PvE is now much less predictable and repetitive. Continuous combat and AI improvements are in the works, so the player experience will only get better and better.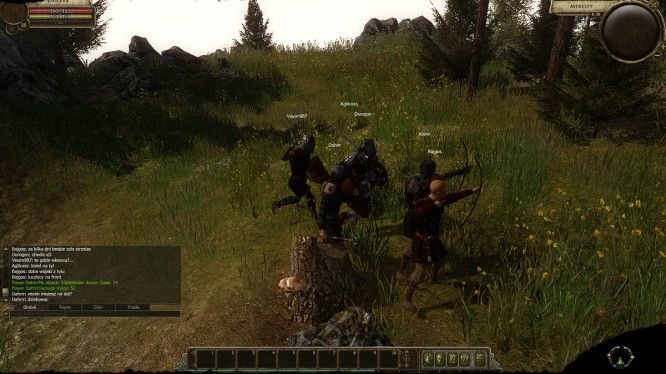 The very last polishes are currently being done before releasing another massive update, which will completely overhaul the inventory and guilds systems. The final tests of those systems will start within the next few days. Black Eye Games has also started working on survival aspects! When the basics are done, hunger, alchemy, toxicity and dynamic weather's influence on the characters will be implemented. This will greatly increase the immersion, which is absolutely crucial in Gloria Victis. This particular feature will come within the next few weeks, so stay tuned!
Source: Press Release
Related:
Black Eye Games
,
Gloria Victis
,
MMORPG
,
News
,
Update