A new trailer from Gloria Victis shows off some brand new animations for the sandbox MMO, as well as some new details about improvements made to the in-development title.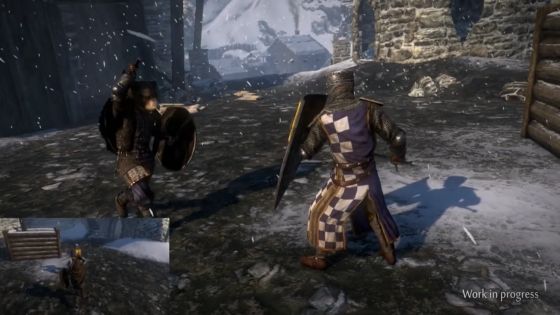 The animation revamp comes courtesy of Jakub Kisiel, whose other animation credits include Gears of War and Witcher 3: Wild Hunt. There are still over 200 animations yet to be applied for the variety of weapons in the game, but the current showcase provides a pretty clear example of where things are going.
The animation changes required improved character models which increase graphical fidelity while also becoming more optimized at the same time according to the developer. Thanks to the improved models, female characters will soon be possible, and players will also be able to have new character creation choices that determine a character's starting archetype. Players will also be able to create their own coat of arms.
In addition to the refreshed animation, Gloria Victis is undergoing several other improvements. The backend of the game is getting a rework to help communication between the game's database and servers, and Tuesday's update will introduce a global Halloween event, crafting workshops in player-controlled settlements and other improvements.
The new animation trailer can be seen below.
Our Thoughts
The new animations for Gloria Victis look great! With a game that features active combat, having fluid animations to improve reaction time is a big improvement. We're also happy to hear that the new model has brought a variety of other boons to the game as well.
Your Thoughts
What do you think of the new animations being demonstrated? Do you find them an improvement? Are you currently playing Gloria Victis? Give us your thoughts below.
Source: press release
Articles Related to Gloria Victis
Gloria Victis Steam Early Access and Updates
Gloria Victis v.0.5.2 Balances Combat Mechanics
Gloria Victis Released Biggest Update Yet
Related:
Gloria Victis
,
MMORPG
,
News
,
Sandbox