We've got some great news for those of you waiting for a classic roleplay sandbox MMO! Black Eye Games is preparing to launch the Gloria Victis Steam Early Access after releasing Version 6.0.
The game will go live on Steam on Wednesday, June 8, and players can already add it to their wishlist to receive a notification as soon as that happens.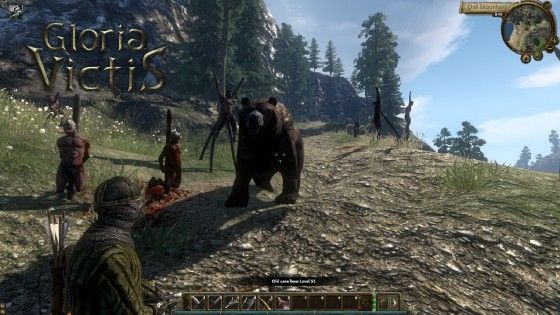 The preparation for the Steam Early Access launch is almost complete according to the dev team. Version 6.0 that went live on Friday introduced many improvements and fixes to give players a more defined experience of the MMO.
Among the notable updates are: the combat mechanics, the damage dealt with different types of weapons, as well as properties of bows, knives and short spears and fixes to the crafted item statistics. The UI was also greatly improved, and now players also have the option to disable it in order to take better screenshots.
The reputation system was also subject to a few changes: players can now attack and kill the traitors everywhere, except safezones in the penalty spawnpoints. Finally, the update also introduced two new translations of the game – Spanish and Turkish.
With the occasion of the Steam Early Access launch preps, a new trailer was also released for the game, and you can check it out below:
Source: Press Release
Recent Articles Related to Steam Early Access
Accessed Early: The Black Death Preview
Savage Resurrection Available on Steam Early Access
New MOBA Energy Heroes Early Access Announced
Paragon Founder's Packs Now On Sale, Early Access Trailer Released
Related:
Black Eye Games
,
Early Access
,
Gloria Victis
,
MMORPG
,
News
,
Steam