One could be forgiven for forgetting Pantheon: Rise of the Fallen is a thing considering the major lack of news in recent months, especially after the whole fiasco wherein development stalled due to a lack of funds. However, this video which went live on Friday sets out to show just what has been happening during the no-news period and it seems the answer is: the development of an MMORPG.
Visionary Realms, Inc. are very proud of the work done using the Unity 4 engine to upgrade their graphics to the next level, and have begun working with Unity 5, which is 64-bit, to push the visuals even further and the team is confident that they will be able to start showing off some screenshots and videos using Unity 5 within the next couple of months or so. Things aren't looking half bad.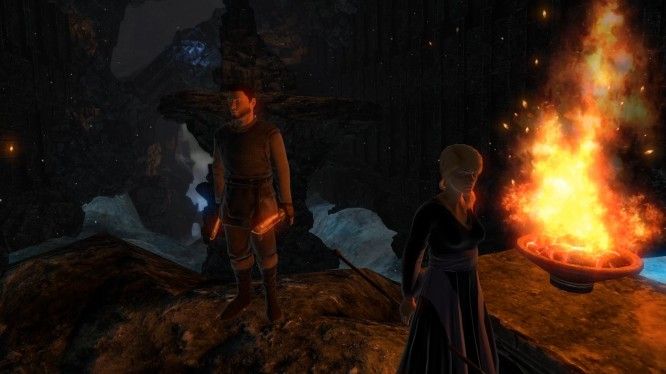 In addition, Visionary Realms, Inc. also talked about how the lore is growing and they have two more playable races to reveal soon. On top of that, they're looking into adding Zone Events which could end up quite interesting depending solely on how you react to certain triggers. Last but not least, they talked in-depth about classes and how they really want to make classes feel like those of Vanguard, in the hope that their way will allow the player to customize his or her class depending on the way you wish to play it. Pantheon: Rise of the Fallen, is shaping up to be an interesting one indeed.
MMORPG
,
News
,
Pantheon
,
Video