Albion Online released a new video blog this morning, detailing Guild vs Guild combat.
Guild vs Guild
Sandbox Interactive, developers of sandbox MMO Albion Online, have released a new video blog explaining their Guild vs Guild (GvG) concept. In order to conquer territories and ultimately achieve dominance in the world of Albion, players have to engage in exciting and tense GvG battles.

In the video blog, Lead Game Designer Robin Henkys, Game Designer Matt "Monochrome" Woodward and Technical Director David Salz explain how GvG battles in Albion Online are limited to 5vs5 PvP fights, allowing smaller (very skilled) guilds to take on the biggest. They also outline the different roles that players can play to support their guild in winning its battles – be it as a skilled warrior, a masterful craftsmen of weapons, a spy gathering intelligence or a diplomat negotiating peace agreements – and also shed some light on how to prepare for an upcoming fight.
The full video dev blog is viewable on the official Albion Online YouTube channel.
Interested players can join the corresponding forum discussion for more information and to ask their questions.
Albion Online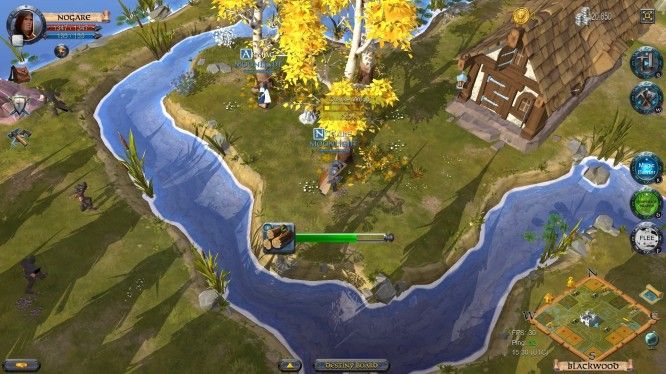 Albion Online is a free-to-play medieval sandbox MMO. The first true cross-platform MMO, Albion runs on several different systems, including Windows, Mac, iOS, and Android. For more information, see the official site here.
Related:
Albion Online
,
MMO
,
MMORPG
,
Mobile
,
News
,
Update