It's that much beloved time for many Guild Wars 2 players. It's Living World trailer time! Once again the MMO has provided initial details on A Star to Guide Us, the latest episode in the game's running narrative and the newest update to GW2.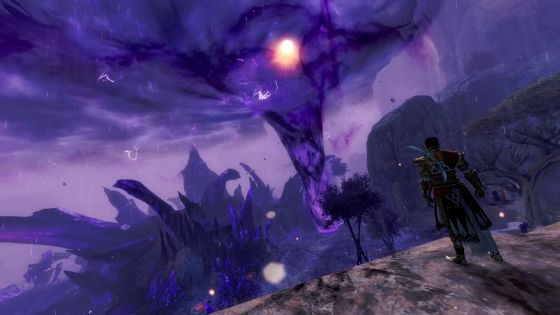 The trailer focuses on Aurene and hints at the looming threat of the Elder Dragon Kralkatorrik, along with what looks like attempts by the Elder Dragon to sow some doubt in Aurene's mind. As one would expect from a story trailer, it's pretty vague.
The update will also offer the return of Sun's Refuge as an upgradeable personal instance, the new Mythwright Gambit raid where players have to face the djinn Zommoros in the Mystic Forge, a new area that has been branded by Kralkatorrik called the Jahai Bluffs, and a new Legendary scepter weapon that lets players summon a familiar to accompany them in battle.
A Star to Guide Us will go live on Tuesday, September 18th. Enjoy the trailer, friends.
Our Thoughts
Oh, that's dirty pool, Kralkatorrik. Trying to steer Aurene and make her doubt things. So dirty. Of course, we're excited to see just what this new story and update will mean for Guild Wars 2. Bring on next week!
Source: press release
Related:
Guild Wars 2
,
GW2
,
Living World
,
MMO
,
MMORPG
,
News
,
Trailer
,
Update