One of my favorite coping mechanisms for a game that I find to be underwhelming or disappointing is to just…find something else to play instead. This seems to be the case for a lot of Bless Online early adopters and the landing game of choice appears to be Guild Wars 2, which has seen the community welcome these so-called Bless refugees with open arms.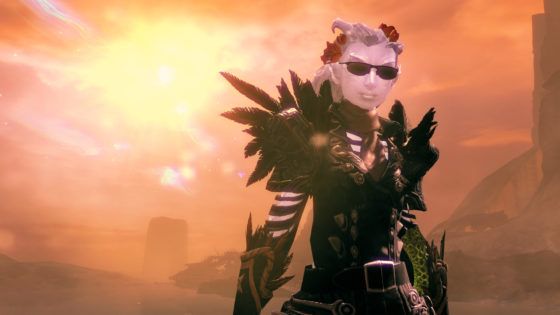 The subreddit of the game has lit up in recent days with information, advice and general goodwill, while players in-game have been rolling out the welcome wagon in their own ways with impromptu gatherings and guilds purpose-built for former Bless players.
"Showerthought: Bless Online is the best 'marketing campaign' GW2 has had in awhile," remarked one post on the subreddit. "MMORPGS are like cream, good ones rise to the top," reads the same post's top comment.
ArenaNet has taken notice of the influx of fresh blood. While not directly calling out Bless Online or Neowiz, the devs have offered a 30% discount for both the Heart of Thorns and Path of Fire expansions with a unique code that players can use at the game's store.
As of this writing, the subreddit is currently populated with words of thanks from new arrivals to the larger GW2 community, whether they're a Bless refugee or not.
"Just started playing after 8 years of WoW, and I can't believe what I'm seeing. Every 10 or less minutes a mentor offers help in chat, people are nice and eager to help newbies," reads one post. "A 'blessed' refugee here. Some high level players…gave me a lot of helpful tips and even bought and gave me a free level 1 great sword to level with," recounts another.
Our Thoughts
Kudos to the Guild Wars 2 community for taking the opportunity to help out fresh arrivals and welcome them in. MMOs are always better when more people join in, not less, so we tip our hats to those who have been assisting all of the fresh-faced Tyrians.
Sources: Guild Wars 2 subreddit, Twitter
Related:
Bless Online
,
Community
,
Guild Wars 2
,
MMORPG
,
News