Over the past few months, Guild Wars 2 has been running a community initiative that both celebrates the connections players have made with each other through the MMO and offers those who participate an opportunity at some unique prizes. Yesterday, those Guild Wars 2 Friend/Ships contest winners were confirmed.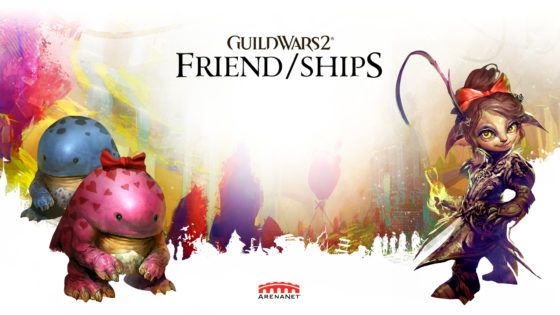 While three specific stories were highlighted in video pieces during the Friend/Ships campaign, the initiative received hundreds of heartwarming stories about Guild Wars 2 players coming together through the vehicle of the MMO.
Many of those submissions also tied their stories to a hashtag for an opportunity to win discount codes for merchandise, commissioned art of their characters, and a trip to visit ArenaNet's studio in Seattle during PAX West.
In a recent post to the website, a total of over 50 names were drawn for the contest and shared. While the Friend/Ships campaign is technically done in its official capacity, the team urges players to continue to use the #GW2FriendShips hashtag to share their own stories of camaraderie. You can read the full list of names here.
Our Thoughts
Considering our own conversation about Guild Wars 2 often went towards the topic of the game's community, we're not surprised that this Friend/Ships campaign was so successful. Congrats to all of the winners and here's hoping we see more stories and community initiatives like this one.
Source: press release
Articles Related to Guild Wars 2
Guild Wars 2 at PAX East: Fueling Community
Gathering Gets Glyphs in Guild Wars 2
The Guild Wars 2 Crimson Assassin Achievement was a Mistake
Related:
Community
,
Contest
,
Guild Wars 2
,
MMO
,
News