It's the most wonderful time of the year and the second best MMO holiday season behind Halloween (just my opinion, don't hurt me). It's the winter holidays and specifically the return of Guild Wars 2 Wintersday 2017 with all of its festive goodness for Tyrians big, small, plant-like and fur-covered.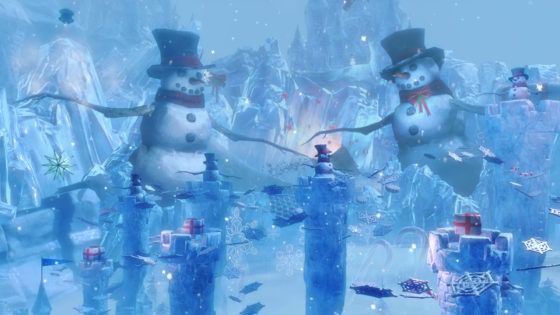 This year's Wintersday will offer up a list of returning events for players, including the Winter Wonderland jumping puzzle, Tixx's Infinirarium, Toypocalypse, the Bell Choir, and of course the PvP snowball-slinging Snowball Mayhem. Players can also look forward to several new and returning rewards for the event.
Wintersday will run from Tuesday, December 12th all the way until Tuesday, January 2nd. More information is expected to arrive about the event on the Guild Wars 2 website.
Our Thoughts
While it sort of is a shame that there doesn't appear to be any new events planned for Wintersday this year, we're certain that players of all sorts – both veteran and new – will find something to enjoy during this year's holiday festivities. We wish you a happy Wintersday and may a snowball not lodge itself in your ear.
And if Guild Wars 2 doesn't happen to be your game, make sure you check out our continually updating list of MMO winter holiday events.
Source: press release
Articles Related to Guild Wars 2
The Tyrian Chronicle: What Guild Wars 2 Daybreak Gets Right
Guild Wars 2 Responds to the Mount Adoption License Uproar
List of MMO Winter Events in 2017
Related:
Guild Wars 2
,
MMORPG
,
News
,
Seasonal Event