We're a week removed from the next Living World episode in Guild Wars 2 post-Path of Fire, so naturally we're going to be seeing some trailer hype. And would you look at that, ArenaNet has provided!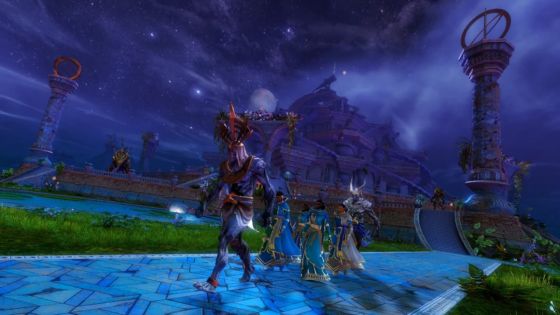 The first episode for the fourth season of the Living World is titled "Daybreak". Naturally, the trailer is just a touch vague but also remarkably revelatory, including mention of an elder dragon eating up the power of a god.
So, as Rytlock himself puts it, "What could go wrong?"
If you look closely, you're likely to see a few familiar locations in the trailer as well, in addition to very angry laser dragons and gods. But enough padding space for the sake of a news article's length. Let's watch the trailer below.
Our Thoughts
It looks like Guild Wars 2 players are going to have some big trouble on their hands. It's also nice to (apparently) see some locations from the first game's Nightfall expansion make a bit of an appearance. Along with Aurene, because Aurene is cute. Let the excitement and the speculation begin! And don't forget since this episode is open to Path of Fire players, there's still some time to enter our giveaway for a deluxe copy of Path of Fire!
Source: press release
Articles Related to Guild Wars 2
Guild Wars 2 Path of Fire Deluxe Edition Giveaway (NA Only)
Guild Wars 2 Announces Living World Season 4 Release Date
Guild Wars 2 Responds to the Mount Adoption License Uproar
Related:
Guild Wars 2
,
Living World
,
MMORPG
,
News
,
Path of Fire
,
Trailer