Alright. So. There's a new Guild Wars 2 Living World trailer released. We've got it embedded below. I know you're here just to watch the trailer and not exactly here to read stuff, so I'll just give a brief rundown of what's in the press release along with my own thoughts on my Guild Wars 2 Guardian.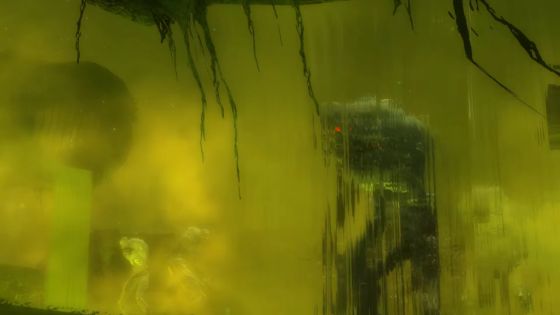 So I've been having fun with my Guardian, especially after I played around with the new Elite spec that was demoed in the Path of Fire test they held a while ago. For some reason this class really speaks to me; nevermind that he's a big, yellow, fluffy Charr, but the way I'm putting my Guardian together and the weapons he's using just feel really super good. Not sure what secondary weapon to wield, though.
As for the episode itself, it's called "A Bug in the System" and will have your character – who is farther along in the story than mine, I assure you – entering an Asuran Inquest laboratory to discover the source of Palawa Joko's attacks on Tyria. Players can look forward to a new story, a new map, a new Legendary dagger, and an all-new Mastery system.
Okay, I think that's enough space padded and you're probably not reading anyway, which is understandable. A Bug in the System will arrive on March 6th. The trailer is below.
Our Thoughts
All kidding about not reading a post for a trailer aside, we are pretty intrigued by this next episode of the Guild Wars 2 Living World's latest season. There's always something about entering Asuran labs that gives us the creeps anyways, so one that has somehow tied itself to the designs of a lich should be extra creepy indeed.
Source: press release
Articles Related to Guild Wars 2
PvP and WvW Skills Are Changing in Guild Wars 2
Guild Wars 2 YouTubers in 2018 Part 1
Guild Wars 2 Outlines World Restructuring Plans in WvW
Related:
Guild Wars 2
,
Living World
,
MMO
,
News
,
Trailer