If you're currently in the Gwent closed beta test and are eager for the next step, then the latest dev blog post is likely important to you. The post has offered up information about the Gwent open beta transition with explanations on how closed beta testers will shuffle into the CCG's next phase.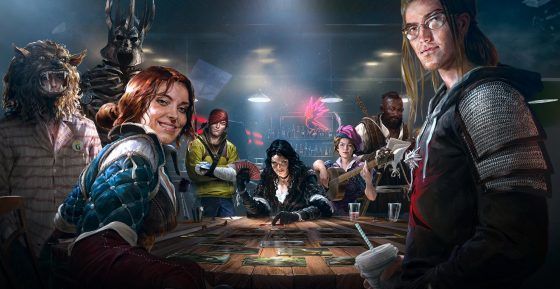 In order to start everyone on an even ground, all account progress will be completely wiped when Gwent begins its open beta phase including player level, Ore, Scraps, and collected Cards. In exchange, closed beta players will be receiving new Kegs to open based on a variety of metrics.
Closed beta players who purchased Card Kegs will be refunded with real money. Additionally, two Kegs will be granted for every five Player Levels and Rank earned, and all end-of-season rewards and special rewards provided by the devs will be handed over at the start of open beta.
Open beta has no firm start date yet though preparations are reportedly underway. In the meantime, everyone who signed up for closed beta in 2016 should be receiving their invitation to the test by the end of next week. Full information can be read here.
Our Thoughts
This news means one thing; open beta is almost here! We're definitely interested to see how the game will handle the new influx of players as well as what's changed from the start of closed beta. We'll be waiting!
Your Thoughts
Are you one of the current closed beta players of Gwent? What do you think about the Gwent open beta transition? Do you find the offerings fair? Do you think closed beta testers will have an unfair advantage against open beta players? Let us know in the comments.
Source: official forums
Articles Related to Gwent
Gwent Announces the Nilfgaard Faction
Gwent Lead Designer Leaves CD Projekt Red
Hands-On with Gwent at Gamescom
Related:
CCG
,
Closed Beta
,
Gwent
,
News
,
Open Beta