Earlier this week, we discovered that H1Z1 has sold a million copies on Steam, and now we can see where the game's future lies with the roadmap now available on the official site.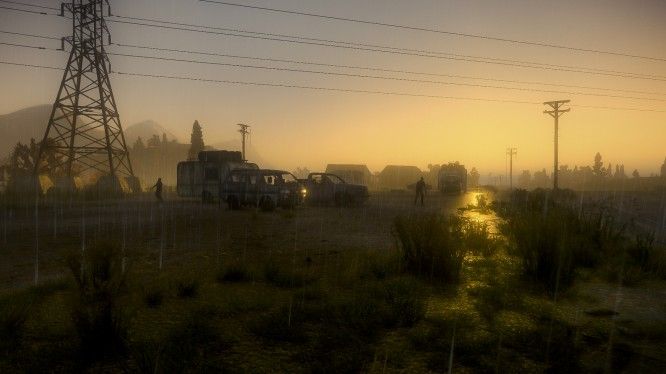 Currently we can see the roadmap plans throughout April:
On April 2nd, Daybreak plan to do a zone export which should tidy up a few terrain display issues, as well as bringing in a new male character model and workbenches to be used in crafting certain recipes.
Then on April 9th, they aim to add in a restraint system which will allow players to put others in handcuffs, zipties, and other such restraints, plus the first pass for crafted armor, a grouping system, and death screen statistics.
So that players can see the latest patch before it releases, the team plan to implement a test server that will launch from Steam on April 16th. Additionally, this update will bring throwables to the game – which are always fun, screen effects, the Steam marketplace will be implemented, and the H1Z1 virus will become contagious – if not maintained, player characters will begin slowly turning into a zombie.
And on April 23rd, they plan to update the game with the first-person Battle Royale which will act like a "hardcore" version of the game for those that way inclined. As well as the ability to join Steam friends in game through Steam.
So there's lots of cool stuff coming up for H1Z1 and the roadmap will be added to as time goes on so you can keep up with Daybreak's upcoming updates for the game.
Source: H1Z1 Roadmap
Related:
Daybreak Game Company
,
Early Access
,
H1Z1
,
News
,
Survival
,
Update
,
Zombies