So far, H1Z1 has been in an open beta state on the PS4 with over 10 million players strong, but it looks like that's due to change in short order. August 7th will be the full H1Z1 PS4 release date, which not only means the game's soft launch is now not-so-soft(?) but also brings with it a few new features.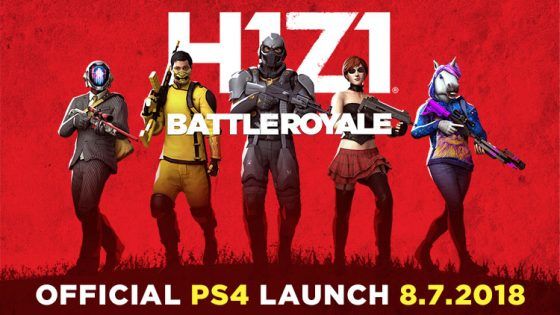 H1Z1 will launch with two new weapons in the form of the RPG launcher and the SOCOM sniper rifle, along with a new armored vehicle that can fit a full squad of five. There are also a few balance changes arriving with the launch version and tier changes to a number of weapons.
Launch will also bring with it the game's first Battle Pass, which has 30 tiers of rewards in total and three different reward lines – Free, which is free duh; Premium, which will set you back the very specific amount of $5.49; and PlayStation Plus, which is an automatic unlock for those with a PSPlus membership.
On the subject of unlocked items and Battle Passes, an FAQ has explained that those who unlocked items in open beta will carry those items over come launch, and your open beta account level will be replaced with a Battle Pass season level.
A further rundown of what's arriving at launch is elaborated upon in a blog from producer Terrence Yee can be found here.
Our Thoughts
That is definitely a lot of soft launch players, so we suspect that this game's full launch will at least be equally active, if not perhaps a bit more so. Here's hoping that full launch goes as smoothly as it can and that everyone battling royally has a good time.
Sources: press release, PlayStation Blog
Related:
Battle Royale
,
H1Z1
,
Launch Date
,
Multiplayer
,
News
,
PS4
,
Release Date