A Producer's Letter for H1Z1 has been posted, and H1Z1 player zombies are one of many features that are being worked on for the game.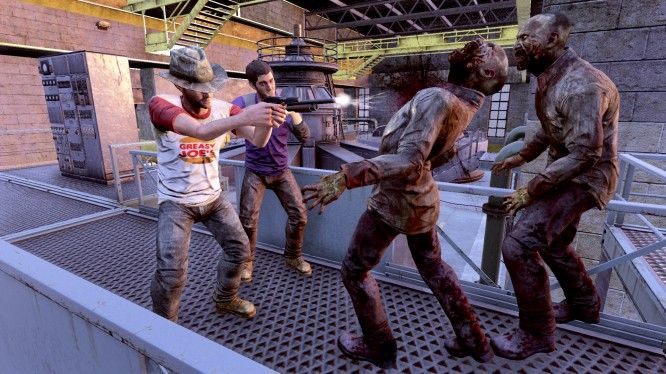 The letter talks about several changes and improvements to H1Z1: Just Survive that are in the works, most notably the ability for players to rise as a zombie upon death, requiring other players to kill you (again) in order to retrieve your goods from your body. Other improvements for the game include the addition of weapon enhancement recipes, "boss zombies", survival score servers and measures against exploiters. The producer also bluntly stated that the lack of loot is working as intended. "For a long time now, loot has been in a state which wasn't on par with a survival experience…I'm sorry if we've given you the easy life in the past but times need to change a bit."
Our Thoughts
Rising from your first death as a zombie is a pretty interesting feature, though how long one will get to shamble and the sorts of abilities available to you are definitely the biggest factors that will determine whether this will be a fun feature or not. The other adjustments talked about all sound interesting for players of the survival game, but we'll have to wait and see when they go to the test server.
Your Thoughts
Are you interested in returning from death as a zombie? Do the features in the works interest you? Share your thoughts in the comments!
Source: Massively Overpowered, Official Site
Related:
Features
,
H1Z1
,
News
,
Zombies