Despite a press release that stated intention for a H1Z1 PS4 closed beta test during the month of April, this past weekend came and went without any codes or other word from the game about when eager PS4 battlers royale will get to fight it out for the last person standing.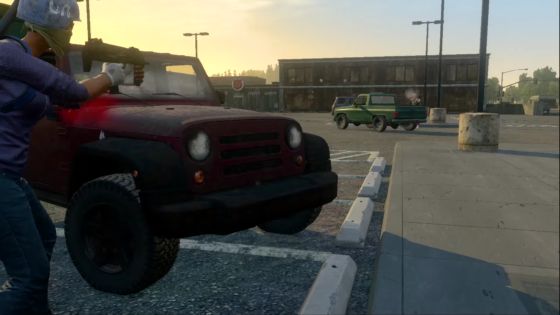 When contacted by fans during this past weekend on whether "this month" did indeed refer to the month of April, the game's official Twitter account replied with word that the devs "haven't announced an official date for closed beta quite yet." None of our information available to us has brought new word beyond that.
Incidentally, users of the H1Z!: Just Survive subreddit are also already bracing themselves or otherwise saying their goodbyes.
The concern springs from the wave of layoffs that swept over Daybreak Games this past week which saw 70 employees affected. Our colleagues at Massively Overpowered have compiled a number of recent statements from Daybreak's MMO portfolio including DCUO, EverQuest and EQ2, and PlanetSide 2 regarding the past week's events, which essentially sum up to updates and developments continuing as normal.
UPDATE – 5:42PM EST: The H1Z1 Twitter account has sprung back to life today with a new tweet promising that the devs are "hard-at-work behind the scenes to bring you the Closed Beta of H1Z1 on PS4." The tweet did not offer any new information regarding a date for the new closed beta test.
Our Thoughts
Things do not look very sunny for H1Z1. With all that's gone on with Daybreak's titles this past week, any length of perceived radio silence can often be jarring to fans. Ideally, things will indeed be as close to business as usual all things considered, but it can be tough to believe that.
Sources: H1Z1 Twitter, Massively Overpowered
Articles Related to H1Z1
Multiple Layoffs at Daybreak Games Confirmed
H1Z1 Launches with New Upgrades and Vehicular Battle Royale
$2B Worth of Assets from Russian Company Columbus Nova Frozen, Daybreak Claiming No Affiliation
Related:
Battle Royale
,
Closed Beta
,
Daybreak Games
,
H1Z1
,
News
,
PS4