Starting on February 17, 2016, H1Z1 will be splitting into two separate games: Just Survive and King of the Kill.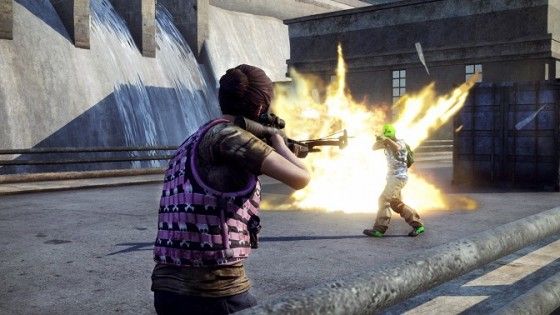 Based on feedback from the community, the Daybreak Game Company will be evolving H1Z1 into two very different games. The first will be H1Z1: Just Survive. This version of the game will focus on delivering a persistent, open-world zombie survival experience. There will be a huge emphasis on crafting, scavenging, building bases, and simply learning to thrive in the harsh environment.
H1Z1: King of the Kill, on the other hand, will encompass fast-paced, multiplayer shooting game modes. Obviously, there is a key split between PvE and PvP communities and each of these titles will cater towards a different audience. H1Z1: King of the Kill is scheduled to exit Early Access on PC, Xbox One, and PlayStation 4 during the summer of 2016. Information regarding the H1Z1: Just Survive release date will be announced at a later date.
Each game will need to be purchased separately and will have its own game launcher. Players who purchase H1Z1 before February 16 will have access to both games, however, after that they will cost $19.99 each.
Our Thoughts:
Splitting H1Z1 into two games is an interesting idea, however, it could fracture the community. In most MMOs, PvP and PvE work together to create a well-rounded experience.
Source: Daybreak Game Company
Related:
Daybreak Game Company
,
H1Z1
,
MMORPG
,
News
,
Survival