H1Z1's Big Damn Patch has arrived in game and yes, that is actually what they are calling it. The patch will bring a server and a player wipe, along with a few map changes which will make the patch a little larger than usual. Here's what players can expect for H1Z1 with this update.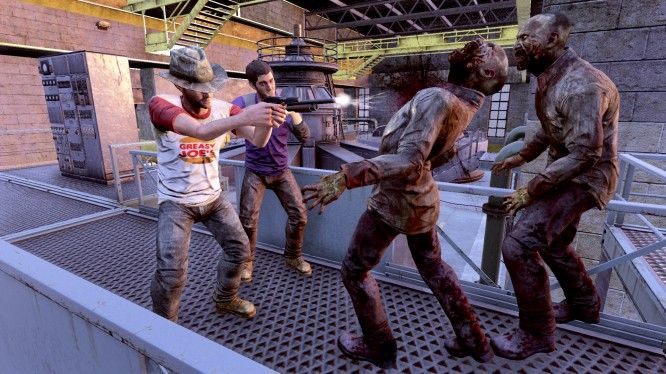 A new male character model has been added to the game, he was designed to utilize the upcoming customization options which will give players more control over their appearance and what they're wearing. Sorry ladies, the female models are coming. Players can also now explore the revamped Dam area with a new interior to scavenge and an upgraded exterior design.
The update also brings workbenches, a new equip slot for the face and lootable zombie hats, an enhanced first person interior for the Pickup Truck, a new high fire rate, low caliber pocket pistol in the R380 which can be found in the Battle Royale and around the world. Furthermore, the Big Damn Patch brings an update to H1Z1's Battle Royale starting area, in addition to a whole bunch of bug fixes and server optimizations, as well as changes to the way the zombie population works, so that it is balanced based on player population to avoid low-population servers from being completely overrun.
You can see the full patch notes for yourself on the H1Z1 Reddit or check out the live stream if you prefer.
Source: Patch notes
Related:
Daybreak Game Company
,
H1Z1
,
News
,
Patch
,
Survival
,
Update
,
Zombies