Whether MMO or MOBA, the spirit of the Halloween season is descending on various multiplayer games, and the Paragon Shadow's Eve event is not one to be left behind in the costume-wearing fun.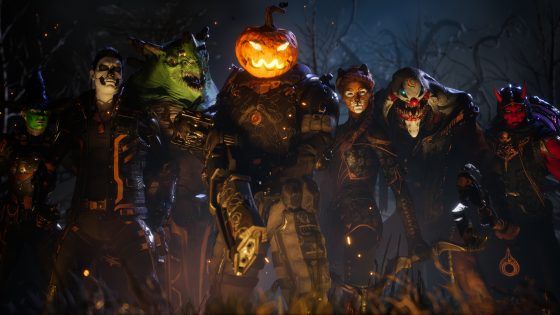 From October 11th through the 24th, Paragon will have free Halloween-themed skin giveaways to players who either watch or stream the game and have their game account linked to their Twitch account. All players will be granted a Dock-o-Lantern Murdock skin for free, and will fully unlock the skin if they have their game linked to a Twitch account before November 6th.
If you're the sort who would rather not hope for a contest to get a skin, all six of the offered outfits will be on sale from October 25th through November 6th as either individual purchases or a discounted bundle pack.
The skins being given away change from week to week, so check out the announcement page to find out more. You can also check out the event's trailer below.
Our Thoughts
Incentivizing Twitch streaming is definitely a different move. We're not sure how many people will take to the idea overall, but the initial response in the announcement's comment section appears to be generally favorable.
Your Thoughts
What do you think about the way Paragon's event is being handled? Do you think that giving away skins in a contest is a good way to go, or should the event be handled like a more traditional seasonal event? Tell us your thoughts below.
Source: official site
Articles Related to Paragon
Paragon Open Beta Update Discusses Balance, Bad Actors and Bad Words
Paragon Reveals New Hero
E3 2016: Paragon Updates and Khaimera First Impressions
Related:
MOBA
,
News
,
Paragon
,
Seasonal Event