It's not hard to find elements of the incredibly popular MOBA genre leaking its way into other areas of gaming, but the Halo franchise is probably one of the last places one would expect it to pop up.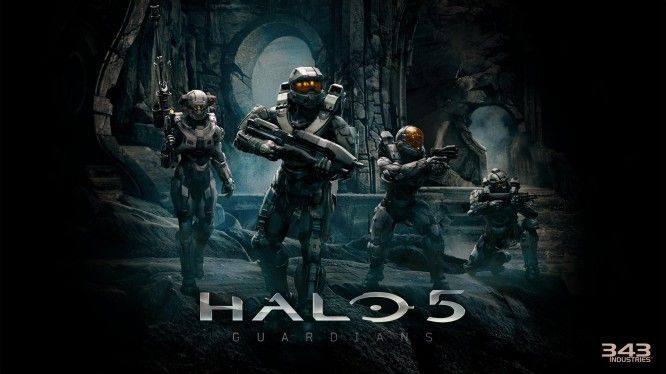 The new Warzone game mode for Halo 5: Guardians just happens to look a bit like a MOBA. The new 12vs12 battlefields will have teams competing over base objectives, and there will also be AI enemies that spawn in waves, special objectives, and bosses. Any MOBA fan can spot the similarities from a mile away, but the exact same game experience hasn't been recreated.
"What we started off really early with was the AI bosses, they took a little while to come together, but you could definitely make parallels with MOBAs there which we're not shying away from," Kevin Franklin, Halo 5: Guardians multiplayer design director, told Games.On.Net.
Initially there were even ideas to have the AI marines directly attack enemy bases and move down lanes like in League of Legend's Summoner's Rift. However, at the end of the day that just didn't work out for the Halo 5 level design and didn't make sense for the gameplay.
"We couldn't just recreate Summoner's Rift into Halo. We had to make sure it supported all of our weapons, vehicles, AI, in a way that was distinctly Halo," Franklin said.
With that being said, Franklin doesn't oppose the idea of making a stand-alone free-to-play MOBA spinoff, however, he also wants to give players to freedom to play whatever game mode they want. Currently, Halo 5 is scheduled to have 15 total maps post launch without requiring players to purchase DLC.
Halo 5: Guardians is set to launch on October 27 for Xbox One.
Source: Games.On.Net
Related:
343 Industries
,
Halo 5: Guardians
,
MOBA
,
News
,
Xbox One