We don't talk much about the frankly gorgeous Korean MMORPG Bless here on MMOGames. Sorry about that. We may have a small case of envy due to the lack of information regarding a Western port so far, and well.. Look at it! Can you blame us?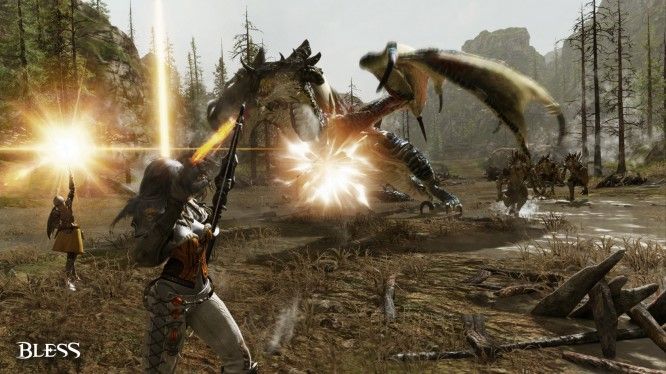 Bless is a rather ambitious MMORPG from leading Korean developer Neowiz, built in Unreal Engine 3. And we've just learned that they really are going all out with this game as they have hired the award winning movie soundtrack composer veteran Hans Zimmer to produce the soundtrack for Bless. This is huge news! Hans Zimmer is the mastermind behind Rain Man, The Lion King, Pirates of the Caribbean, Inception, Interstellar, and so many others – more than 120 movies, in fact – with a whole host of awards under his belt including Academy Awards, Golden Globes, and the Grammy Awards.
Hans has invited more than 120 musicians from the London Symphony Orchestra and the Slovakia Bratislava Chorus, and he is working alongside the domestic team for the Bless soundtrack. He has completed 13 tracks for the soundtrack so far.
Bless will launch with a grand total of 10 playable races and will soon be entering its third Closed Beta Test with some major improvements on the way.
Source: 2P.com
Related:
Bless Online
,
Korea
,
MMORPG
,
Music
,
Neowiz
,
News