It would appear that Representative Chris Lee is not easing off the gas with regards to gaming loot box legislation moves. At least if the lawmaker's most recent video is to be believed, where the politician offered a look at his attempts to reach out to other representatives across the US as part of his work against predatory game practices.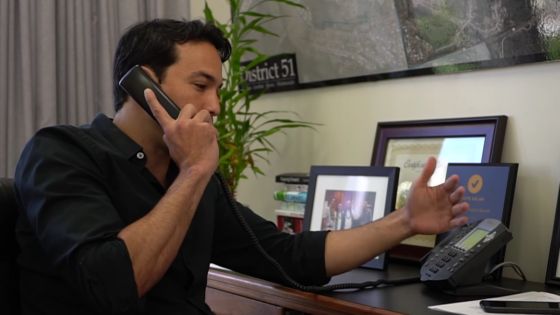 The video in question mostly shows Rep. Lee on the phone, presumably with other Representatives, though it's not entirely clear whether the conversations are live or are part of a produced video montage. In any case, Rep. Lee has been reportedly working to spread the word on unfair business practices within the games industry.
At the close of the video, Rep. Lee announced that other states are contacting him for more information and even has a word from other lawmakers including Connecticut Rep. James Albis and Rep. Pricey Harrison of North Carolina among others.
"We've been talking with so many people, and while not every conversation is perfect, I think things are happening," said Lee in the video. "All of us together are stepping up to the plate and carrying on a conversation and pushing it."
You can check out the full video below for more details.
Our Thoughts
It would appear that the ball is starting to slowly roll, or at least the conversation is entering the minds of some representatives. It's likely still going to take some time to see any sort of actual bills passed as a result of these moves, but the forward momentum cannot be understated and we hope that things continue to push forward.
Source: YouTube via MMORPG.com
Articles Related to This Story
Hawaii Lawkmaker Working on Anti-Loot Box Laws
Governments Strike Back Against Battlefront 2 Loot Boxes
RIFT Removes the Mount Loot Box
Related:
Gaming
,
Industry
,
Laws
,
Loot Boxes
,
News