Whether they're digital or physical, there's nothing quite like ripping into a fresh card pack in your favorite CCG. There's also nothing quite as frustrating as seeing cards you don't want in said pack. That experience is about to change in Hearthstone at least, as new Hearthstone card pack changes have been announced to make opening those packs just a bit more rewarding.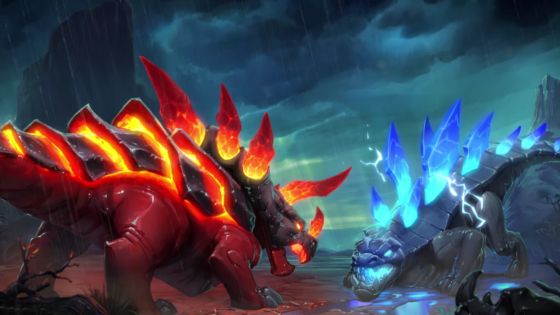 Starting with the next expansion – whatever that may be – opening a Legendary card in a card pack will be guaranteed to be a Legendary you don't already own in that set, and you'll be guaranteed at least one Legendary within your first 10 packs of a new set. You also won't be seeing more duplicates of a card than you can use in a deck, meaning common, rare, or epic cards will arrive no more than three at a time.
These changes will be applied to all Hearthstone card packs already in the game as well as packs due to release later.
If all of this talk of pack opening makes you want to pick up a few extra packs today, the next few days will see a special promotion for Journey to Un'Goro card pack bundles that add additional packs for free.
The next expansion for Hearthstone currently has no date or details, but you can find out more about the coming changes and the Un'Goro promotion at the Hearthstone website. You can also check out a video discussing these upcoming adjustments below.
Our Thoughts
Guaranteed Legendaries? Yes, please! This should help to alleviate those of us who are cursed with the bad luck of the RNG Gods in building the kinds of decks we want or getting the card we need for that perfect strategy. Now all we need to know is what and when the next Hearthstone expansion is…
Source: press release
Articles Related to Hearthstone
The Art of Hearthstone Book Offered on Amazon
Hearthstone's Un'Goro Expansion Officially Launches
Why I Prefer Shadowverse Over Hearthstone
Related:
Card Pack
,
Hearthstone
,
News
,
Online CCG