Blizzard has released its smash hit collectible card game Hearthstone on Android mobile operating systems. The downside, it's currently in limited markets. If you are in Canada, Australia or New Zealand you can get your hands on the Android edition of Hearthstone right now. For those in Europe or the United States, no release date is known at this point. For more information on the Android release of Hearthstone, please visit the official website.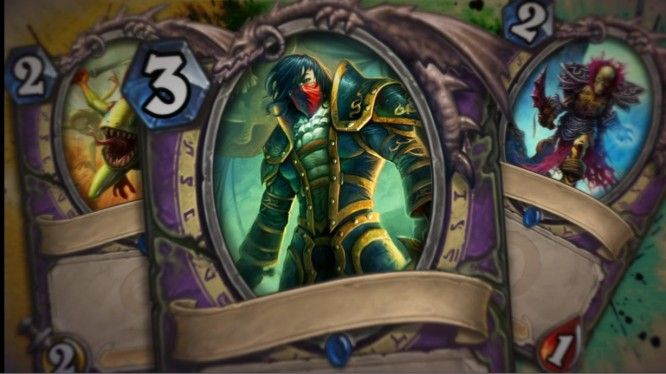 A friendly fireside duel—Hearthstone®: Heroes of Warcraft™ is now available for Android tablet devices! Players in Canada, Australia, and New Zealand can now download the game for free on Google Play™, with the worldwide rollout on Google Play and the Amazon Appstore for Android coming in the days ahead.

"Hearthstone's intuitive interface and approachable design make it a perfect fit for tablets, and we've put a lot of effort into ensuring players have a great experience on a wide range of Android devices," said Mike Morhaime, CEO and cofounder of Blizzard Entertainment. "We're excited to welcome Android players to the Hearthstone community, and we're looking forward to bringing the game to even more mobile platforms—including phones—in the future."

Hearthstone: Heroes of Warcraft is a fast-paced, easy-to-learn online digital card game for players of every skill level. Hearthstone offers a wide variety of ways to play, whether you want to prove your prowess in ranked matches, test your chops as a deck builder in the Arena, take on crafty A.I. opponents in the Curse of Naxxramas Adventure (sold separately), or challenge your friends to a duel.
Related:
Blizzard Entertainment
,
Card Game
,
Hearthstone
,
MMORPG
,
Update