The Hearthstone League of Explorers expansion has officially opened the path to the third wing, and the Ruined City is full of surprises. Have you unlocked the latest part of Hearthstone's adventure yet?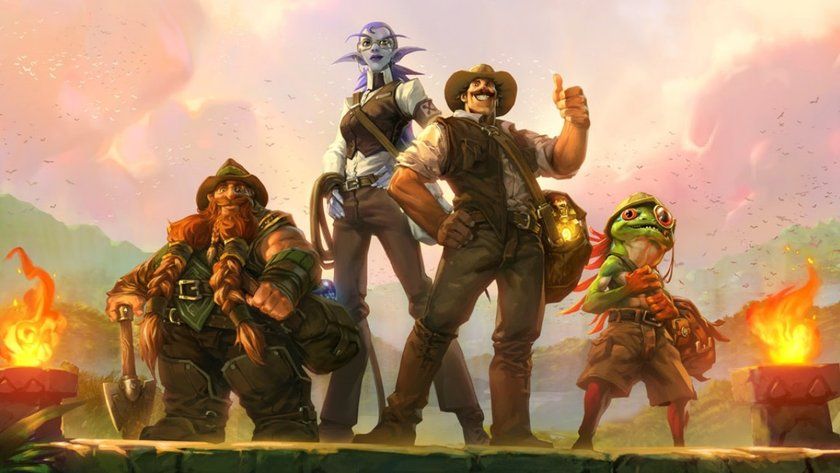 The Staff of Origination is nearly complete, but you're still missing the gem that fits into the headpiece: the Pearl of the Tides. It can be found somewhere in a mysterious set of ruins called The Ruined City. Hidden in the jungle of Stranglethorn Vale, danger lurks behind every leaf of the steamy jungle. No need to worry though, Sir Finley Mrrgglton is prepared to help you navigate through the wilderness in your journey towards The Ruined City.
Sir Finley doesn't mind the climate at all, and he even speaks the dialect of the local murloc tribes fluently! Could you ask for a better tour guide? He's confident that his diplomatic and linguistic skills will allow him to negotiate with the jungle's residents and retrieve the Pearl in a hasty manner. Be quick to find him though, as the natives are more restless than Sir Finley might have anticipated.
You can learn more about The Ruined City here. If you don't need the help though, we wish you the best of luck on your adventures. Go unlock that third wing! If you're brave enough, that is.
Our Thoughts
Sir Finley Mrgglton certainly seems like a better tour guide than Reno, but he might be underestimating what's to come. If you're not a fan of murlocs, this part of the adventure might not necessarily fill your needs, though Sir Finley Mrgglton's battlecry is rather fantastic.
Source: Hearthstone Official Website
Related:
Blizzard Entertainment
,
CCG
,
Expansion
,
Hearthstone
,
League of Explorers
,
News