Blizzard announced new Hearthstone Hero Cards this morning, including Garrosh Hellscream and Magni Bronzebeard.
New Hero Cards

From the battle.net dev blog:
Some new faces have just shown up at the inn! Hearthstone: Heroes of Warcraft is happy to welcome new Heroes as they pull up a chair at the game table!
These new Heroes put a fresh face on the classes you know and love, and bring along some unique surprises of their own.
The new Heroes will feature new animated Hero portraits and animations. The art in these portraits have never been seen before in any Blizzard title–the developer is excited to see how the community embraces them.
The new cards also come with unique card backs. The steadfast "Magni" card back, for example is red, with a golden border.
Magni Bronzebeard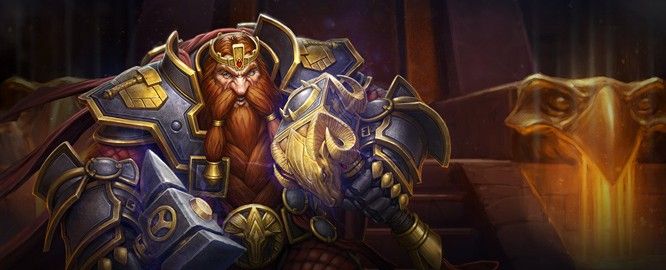 Ruler of Ironforge, Magni Bronzebeard is the king of Kaz Modan. The oldest of three brothers, he is the head of the Bronzebeard Clan and the head of the Ironforge Senate.
His Hearthstone portrait comes with some unique animations. His Warrior's "Armor Up!" Hero Power has been customized to suit the Dwarven king. He also has unique voice, dialogue and greeting options; Blizzard features him shouting "Feel the fury of the mountain!" on the dev blog.
New heroes will be available in-game for $9.99 USD. New Heroes include Garrosh Hellscream and Magni Bronzebeard. Get yours first!
Source: battle.net
Related:
Blizzard Entertainment
,
Hearthstone
,
MMO
,
MMORPG
,
News
,
Update