Hearthstone, the popular digital card battler by Blizzard, makes about $20 million a month, split almost evenly between the PC and the mobile version of the game, according to Superdata. This information can be found in the company's summary of its annual digital card games report.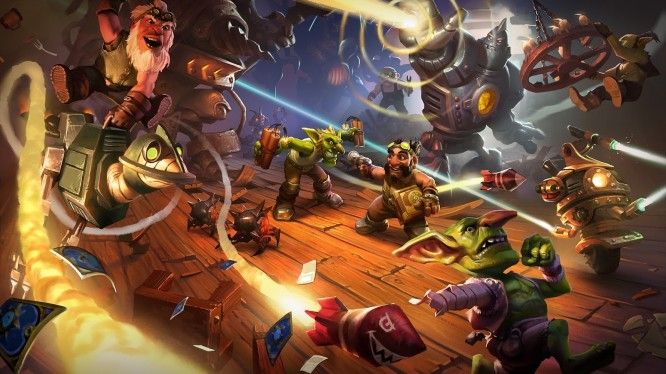 How Hearthstone is suddenly dominating the card game market is quite amazing, but it's mostly due to the success of World of Warcraft according to analysts. You see, Hearthstone does exactly what World of Warcraft did back in 2004; it revolutionizes the market it's in. Back in 2004, World of Warcraft set the bar for every MMORPG out there and it has been a wildly successful game ever since, due to the popular characters and settings of the Warcraft franchise. Hearthstone does the exact same thing. It uses the sometimes complicated rules of card games and fills it out with colorful, popular characters and settings that people are familiar with from the other Warcraft-themed games.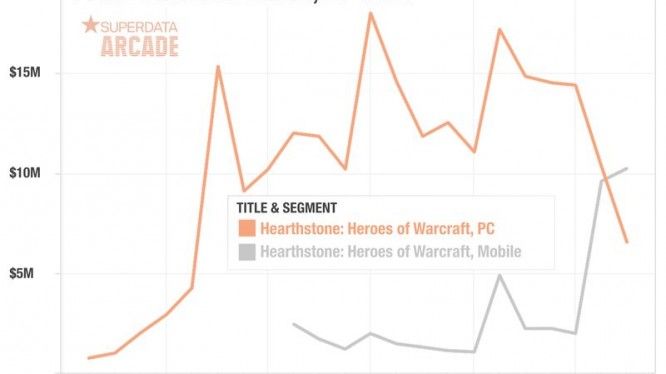 We have posted about the increasing success of the mobile version of the game before, and it surprisingly surpassed the PC revenue not too long ago. As of early 2015, both platforms were bringing in about $10 million a month, which can be seen in the chart above.
The sales figures incluced in the report are estimates based on a number of predictors, algorithms and hard numbers. These numbers are pulled from credit card company sales and publisher's internal numbers. Those numbers are then built out with Superdata's own algorithms.
Source: Polygon
Related:
Blizzard Entertainment
,
Card Game
,
Hearthstone
,
News