The first wing of Hearthstone's new Adventure Blackrock Mountain has opened in game, bringing a host of magma-themed cards and wings for players to enjoy and collect.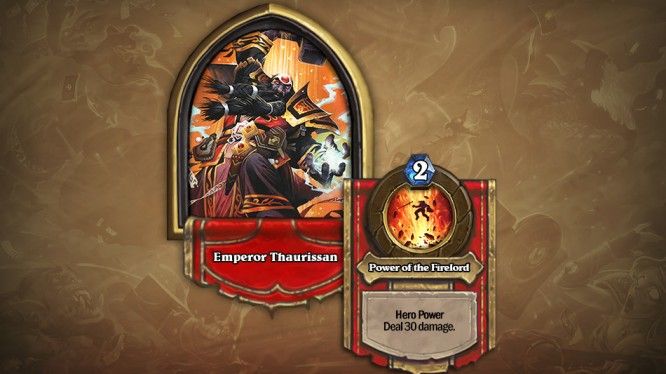 Announced back at PAX East, Blackrock Mountain is a famous area in World of Warcraft featuring many fiery dungeons and raids. Hearthstone's Blackrock Mountain takes the bosses and enemies from Warcraft's universe, bringing a bit of Hearthstone pizazz to the Dark Iron Dwarves, fire elementals, and black Dragonflight that dwell within. With 31 fiery new cards to collect, there will be no shortage of deck combinations for players to try out.
"Adventure Mode challenges players to think outside of the box and come up with creative new strategies," said Mike Morhaime, CEO and co-founder of Blizzard Entertainment. "After the new bosses and unique mechanics in Blackrock Mountain put their skills to the test, we can't wait to see how players use all the new cards in their decks."
The first wing of Hearthstone's Blackrock Mountain Adventure is Blackrock Depths, with additional wings opening each of the following weeks through April. Players can purchase each wing in game separately or have the option to purchase the Blackrock Mountain bundle package. Head on over to the Hearthstone portal for further details.
Source: Press release
Related:
Blizzard Entertainment
,
Card Game
,
CCG
,
Hearthstone
,
News
,
Update