The Year of the Raven is about to get underway with the arrival of the next Hearthstone expansion Witchwood, which is bringing a monster hunting single-player experience as well as two unique (and potentially potent) keywords to the online CCG.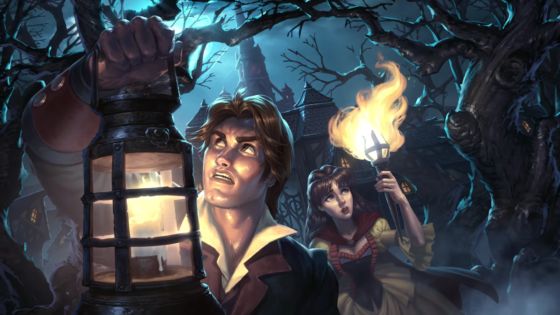 The Witchwood expansion takes players to the Gilnean capital, where the Worgen citizens are facing some dark magical menace from the nearby woods. This tale plays out in a new single-player experience known as Monster Hunts, where players take up the role of one of four new heroes to survive eight encounters of increasing difficulty which culminates into a final boss fight.
In addition to the single-player campaign, Witchwood introduces two new keywords to the game: Rush, which lets a card attack a minion the moment it hits the battlefield; and Echo, which creates copies of the same card that can be played repeatedly on the same turn provided you have enough mana.
Witchwood will be making its way to the game with a bundle of 135 new cards to play with come April. More details can be found on the expansion's website and a teaser trailer can be seen below.
Our Thoughts
While the new keywords are definitely intriguing additions to the overall flow of the game, we're most curious to see how these new Monster Hunts will play out. Which part of this new Hearthstone expansion are you most looking forward to, if any at all?
Source: press release
Articles Related to Hearthstone
2018 in Hearthstone is the Year of the Raven
Hearthsone Releases Kobolds and Catacombs
Why I Prefer Shadowverse Over Hearthstone
Related:
Expansion
,
Hearthstone
,
Online CCG
,
Witchwood