No Man's Sky has been updated over the course of several months past its release, but those updates have been mostly focused on bug squashing and performance. However, a new announcement from developer Hello Games has stated that a new No Man's Sky content update is on the way.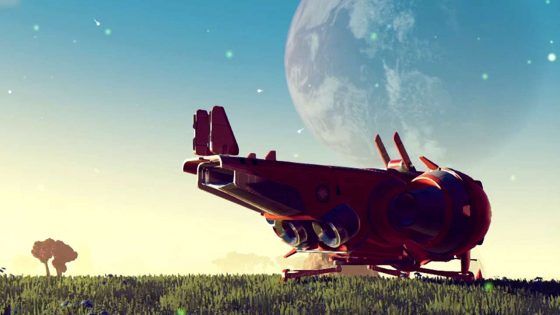 The Foundation Update will be lay the groundwork for base building to be done in the game along with other content that will be detailed later. According to the developer, Foundation won't be the game's biggest update, but will be "the start of something".
Hello Games also took a moment to touch on player opinion of the game, acknowledging that they have been silent but have also been hard at work on improving No Man's Sky as well as developing the Foundation Update. "The discussion around No Man's Sky since release has been intense and dramatic," reads the announcement. "Positive or negative feedback, you have been heard and that will truly help to make this a better game for everyone."
The new content update has not been given a launch date, but the devs state it will launch "soon" and that patch notes will arrive beforehand.
Our Thoughts
It's safe to say that, small or not, the Foundation Update has to be an impressive one or perception of this title will continue to curdle. We certainly hope that this title reaches its full vision soon and that Hello Games will be more vocal about the title in the coming weeks.
Your Thoughts
Do you think this update will make any difference to No Man's Sky? Are you willing to give Hello Games a chance, or has that ship already sailed? Give us your thoughts below in the comments.
Source: official site
Articles Related to No Man's Sky
No Man's Sky Review
No Man's Sky Investigation for False Advertising Underway
Hello Games Tweet About No Man's Sky Appears to Be a Hacker's Doing
Related:
Hello Games
,
News
,
No Man's Sky
,
Update