An event the length, breadth and depth of BlizzCon would be nothing without a series of ordered dates and times for panels, reveals and more – it'd just be a morass of under-showered fans. So to keep everyone in line, the BlizzCon 2018 schedule has been shared. Can't do anything about the lack of showering, though. Seriously, con-goers, wash yourselves.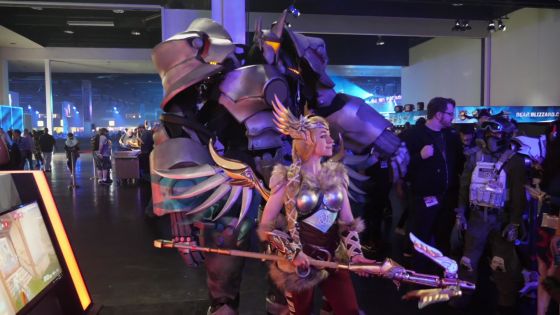 The first four days between October 25-29 will once again be dedicated to esports events, with group stages and opening rounds for the Heroes of the Storm HGC Finals, the StarCraft II WCS Global Finals and the World of Warcraft Arena World Championship.
Starting Friday, November 2nd, we're getting the "What's Next" panels to kick things off starting at 12:30pm PDT/3:30pm EDT with Diablo, then Overwatch, Hearthstone, HotS and World of Warcraft respectively. There will also be a number of panels for most of the games in question as well as continued competition on the esports side.
On Saturday, November 3rd, another series of panels will kick off including the StarCraft II What's Next, a Heroes of the Storm "Deep Dive", a panel with the Overwatch devs detailing how they create a new hero, and Q&A sessions for World of Warcraft and Diablo.
The complete schedule of events can be found right here.
Our Thoughts
There's certainly a lot to look forward to, but what's most interesting is that Diablo has two panels this year, which is a change from last year where the game didn't have a presence. Clearly, there's more to talk about on the Diablo front, and hopefully it won't just be on the Switch port…
Source: official site
Related:
Blizzcon
,
Blizzcon 2018
,
Event (Real Life)
,
News
,
Schedule