While lots of MMOs are celebrating the season in a number of ways, a new Life is Feudal holiday video is offering a different approach; a message of the spirit of giving removed from or otherwise not announcing any specific seasonal event.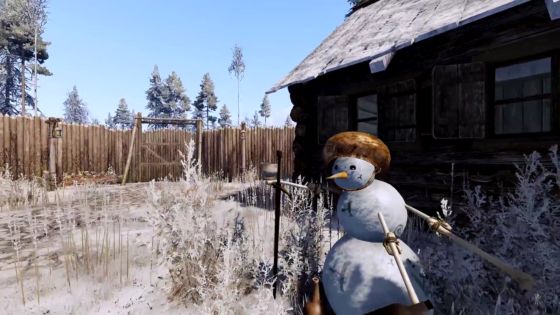 The video in question is something of a machinima created from within the game and tells the story of the Shoeless Boy, a new arrival to a guild who…well…doesn't have any shoes. In the spirit of giving, members of the guild band together to create some warm clothes for the new arrival while preparing a holiday feast for all to enjoy.
On the development side of things, the most recent dev blog outlines development focus on fixing problems that have sprung up thanks to the additional players added with the game's open beta launch. "Approximately 90% of our development team is dedicated to fixing the issues that have been discovered," reads the post. "We are truly sorry that we were unable to discover and fix these issues before OBT. We thank you for your patience, understanding, support and that you have kept your faith in us!"
You can watch the video below to get you into the spirit of the season.
Our Thoughts
No, this video isn't a herald of some sort of holiday goings-on arriving to the game. If anything, it appears to be an illustration of how this game lets its players create their own things. It's certainly a move that goes against the grain of expectation, but perhaps fans of Life is Feudal: MMO already expected as much.
Sources: press release, official forums
Articles Related to Life is Feudal: MMO
Life is Feudal MMO Review
Life is Feudal MMO Confirms Open Beta Launch
Life is Feudal MMO Explains How to Guild
Related:
Life is Feudal: MMO
,
News
,
Sandbox MMO
,
Video