Heroes of the Dorm returns to ESPN this month and this year it seems that the sports network have learned from the mistakes made in 2015 when they surprised viewers with their public airing of the collegiate eSports tournament, causing outrage from sports fan on critic alike.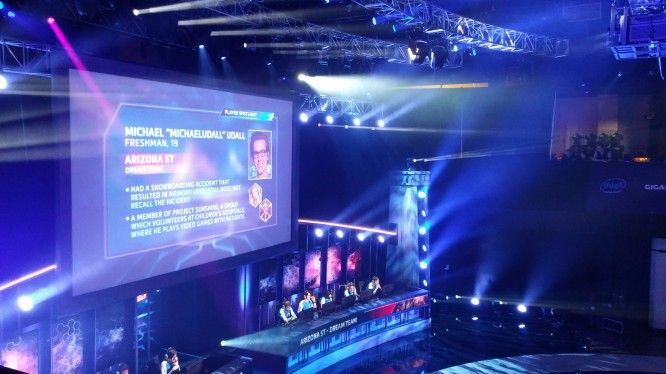 There's a little more build around the Heroes of the Storm tournament in 2016, in fact it has already begun. Sunday night saw ESPN airing a Championship Bracket Reveal on their collegiate sports channel, ESPNU.
ESPN are even running a Heroes of the Dorm Bracket Challenge which has you fill out your own tournament bracket just like basketball fans do. Of course there's not much in the way of history to go on for these, but it's a fun gesture, nonetheless.
Heroes of the Dorm returns to ESPN next weekend with the round of 64 and 32 running Saturday and Sunday at 10am Eastern time. Most of the tournament will air on ESPN3, Twitch, and Youtube, moving over to ESPN2 for the semifinals and final.
Our Thoughts
All of this build for eSports on a major television network is really awesome for the industry as a whole. ESPN made a big step last year in airing the finals, but to expand on that further in 2016 shows great development for the world of competitive gaming. And as our very own Nick Shively took part last year we're especially excited for the tournament!
Source: Kotaku
Related:
Blizzard Entertainment
,
ESPN
,
eSports
,
Event (Real Life)
,
Heroes of the Dorm
,
Heroes of the Storm
,
MOBA
,
News