Last week, we had a chance to preview the Heroes of the Storm Echoes of Alterac Event, which brings a new set of quests, character, and map to Blizzard's MOBA. We're happy to announce that the event is now available and it's time to choose your faction.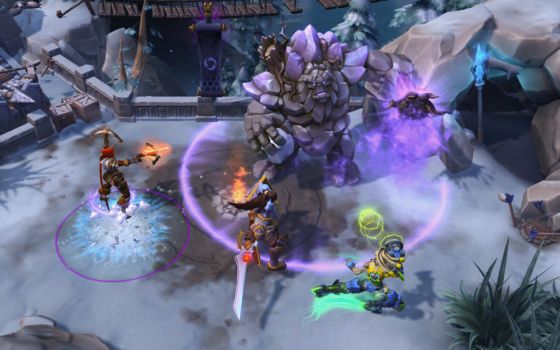 In the Echoes of Alterac event, each player will choose to fight for the Alliance or Horde and a faction-specific quest chain will become available. Once you choose a faction there's no going back and you'll be able to unlock an exclusive banner, portrait and mount.
In addition to the event, the first ever Warcraft battleground, Alterac Pass, has come to the Nexus. This is a three-lane map with two bosses, a new objectives, and cores have been replaced by iconic generals. Finally, the newest character to enter Heroes of the Storm is the draenei paladin Yrel. Check out our preview article to find out more about Yrel and Alterac Pass.
Our Thoughts
It's great to see the amount of effort that Blizzard is still pouring into Heroes of the Storm between Nexomania and now Echoes of Alterac. Simply adding new heroes would be status quo, but continuing to create community events and new battlegrounds really takes advantage of the flavor in Blizzard franchises.
Source: Press Release
Articles Related to This Story
Echoes of Alterac Event Brings Yrel and Alterac Pass to Heroes of the Storm
Esports Industry in 2018 by the Numbers
Heroes of the Storm Slips On Lucha Libre Masks for Nexomania
Related:
Blizzard Entertainment
,
Heroes of the Storm
,
MOBA
,
News