Two new characters and one new map were recently revealed for Heroes of the Storm. The next hero scheduled to land in the Nexus is the former Overwatch member Ana Amari with the ever-popular Junkrat following later this year. And what would an Overwatch hero release be without an Overwatch-style map?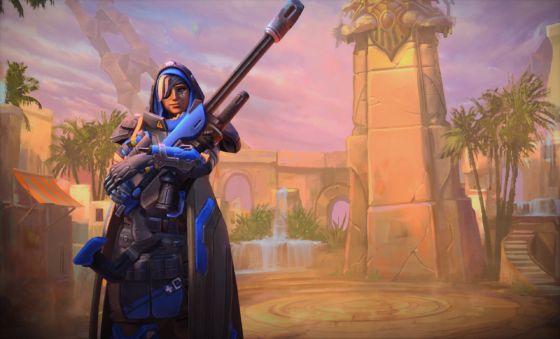 In the next major content drop for Heroes of the Storm, we can expect to receive both Ana Amari and the Volskaya Foundry map. Ana will be a dedicated support who focuses on burst healing and skillshot abilities while Volskaya will be a three-lane map with three Overwatch-inspired capture points.
Additionally, Volskaya will feature multiple moving conveyor belts and a giant mech objective reward. The Triglav Protector will allow two players to enter it with one controlling movement and the other the weapons, similar to Cho'Gall.
In order to help players get acquainted with this new form of mech mayhem, the next brawl will feature them in a one-lane Industrial District Battleground titled 'Bash 'Em Smash 'Em Robots.'
If that wasn't enough new content, the 'Pachimari Mania!' event is also on its way. At the start of each match, players will need to run around opening loot boxes in hopes of finding the Golden Pachimari. This will be a way to earn new banners, sprays, portraits and emojis.
Finally, there will be a few new skins and mounts including: Shrike Ana, Cammandant Variant, Celestial Raptor, and the Invisible Horse Mount.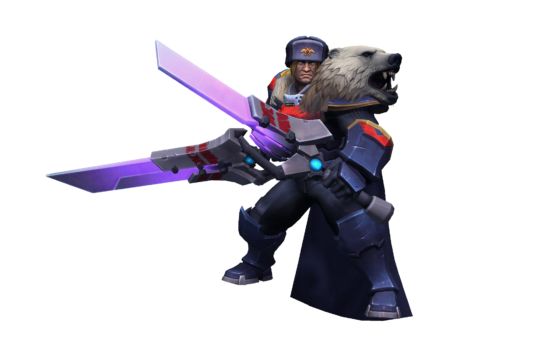 Our Thoughts
This has already been a big year for Heroes of the Storm with the 2.0 update and the release of highly-requested characters like Kel'Thuzad. The new heroes and map look great, and we just hope that we don't have another Hanamura on our hands.
Source: Blizzard Press Event
Articles Related to Heroes of the Storm
Heroes of the Storm Heeds the Call of Kel'Thuzad
Heroes of the Storm Shines a Spotlight on Garrosh Hellscream
Heroes of the Storm 2.0 Review
Related:
Blizzard Entertainment
,
Game News
,
Heroes of the Storm
,
MOBA
,
News
,
Overwatch