Blizzard Entertainment has officially announced that Heroes of the Storm has gone in to closed beta. The Iconic blizzard franchises duke it out in an easy to pick up and play but yet hard to master MOBA. Today's beta launch brings some new features. Included in the closed beta update is a new Battleground, hero, and the introduction of a ranked play mode. Additional features are listed below.  Players can opt-in for a chance to join the beta test by going to the Beta Profile Settings page on their Battle.net account management.
For more information on Heroes of the Storm, please visit the official website.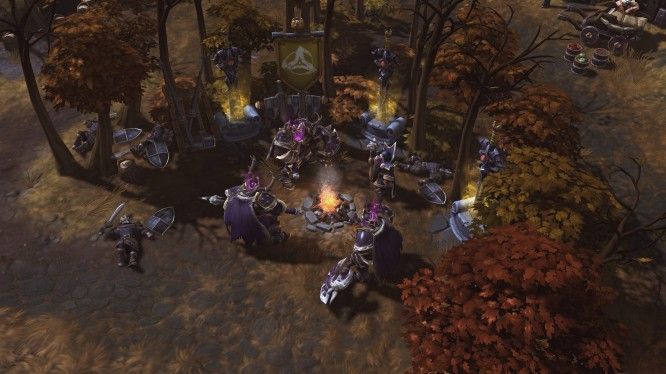 New Battleground— Sky Temple, a new desert-themed Battleground, challenges players to fight for control of ancient Temples. Once captured, these Temples fire devastating beams of energy toward enemy structures.

New Hero— Thrall, Warchief of the Horde, is the newest melee assassin to join the Nexus, bringing fearsome abilities, including Chain Lightning , Windfury ,and Earthquake
Hero League— This new Ranked Play mode enables players (who are level 30 and own at least 10 Heroes) to queue up alone or in a party of up to five for ranked, competitive matches against other players of similar skill and party size.
Draft Mode— Utilize this mode to build a competitive team composition, counter your opponent's picks, and dominate the Battleground objectives.
Related:
Blizzard Entertainment
,
Heroes of the Storm
,
MOBA
,
Update