eSports Arena wants to host a community event for Heroes of the Storm like none other in eSports history, and they need your help! Titled Heroes Rising, they're looking to get funding for their Heroes of the Storm tournament series via Kickstarter.
Heroes Rising is an epic Heroes of the Storm tournament series made by the players and fans of the Blizzard MOBA. The tournament will have a base prize pool of $10,000 which will have the opportunity to grow via backer donations. But why crowdfund an event of such fortitude?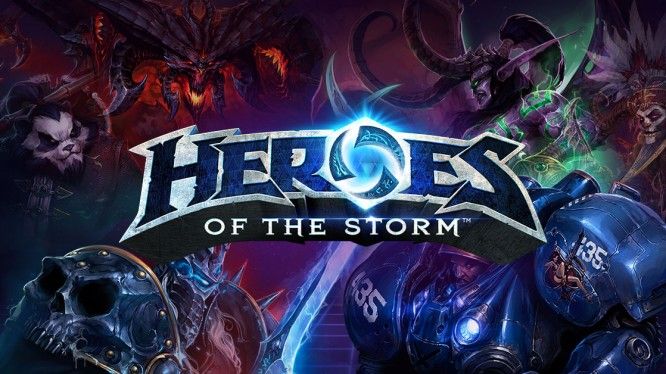 eSports Arena has hosted large tournaments in the past, most notably the $25k Hearthstone Invitational with some of the biggest names in the Hearthstone community. Not a lot of sponsors are willing to put money into an untested such as Heroes of the Storm, however. But Heroes Rising is putting an end to the mercy of companies when it comes to producing a huge, high-production event. This is the time for the Heroes of the Storm community to show what they're really capable of!
The first $10,000 funded will go directly towards bringing out some of the top teams in the game, such as Cloud9, TempoStorm, Dignitas, and Na'Vi. The rest of the backer donations will be distributed as followed: 70% goes to the prize pool, 20% to stretch goals and merchandise, and 10% to kickstarter fees and taxes.
For more information on backer rewards, and the planning for the main event, you should definitely check out the Heroes Rising Kickstarter page. Will you be supporting this ambitious project?
Our Thoughts
Heroes of the Storm hasn't been getting the eSports attention that it deserves, and we're glad to see the community agrees with that and they're taking matters into their own hands. We hope they can make this happen, because that'll surely convince sponsors to invest some money in the future as well!
Source: Heroes Rising Kickstarter Page
Related:
Blizzard Entertainment
,
Crowdfunding
,
eSports
,
Heroes of the Storm
,
Kickstarter
,
MOBA
,
News
,
Tournament