Heroes of Rune is coming to steam… potentially. MijiKai Game Studio announced the launch of the Heroes of Rune Pre-Greenlight Campaign today, to explore the option of bringing the game to Steam.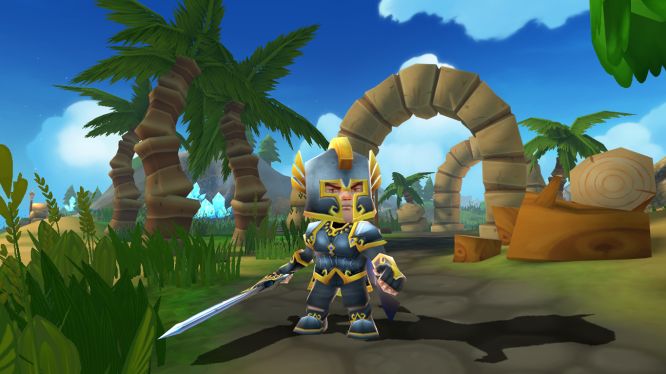 A spokesperson of the game studio had the following to say: "Heroes of Rune was originally designed for the browser platform. Although recently we have decided to explore the option of bringing the game to Steam. So we have opted to share the game as a Steam Concept first before submitting it to Greenlight. If we receive a positive response, we may consider converting Heroes of Rune from a Freemium to a Premium game." 
The open alpha build of the game is already playable on browser at http://heroesofrune.com/, so if you don't want to wait for it to be on Steam you can check it out there. It is best played with a Firefox browser, but other browsers work fine as well. You can share your thoughts on whether or not Heroes of Rune should be distributed on Steam as a Premium game by visiting the game's Steam page.
For those of you who are unfamiliar with the game; Heroes of Rune is an epic MOBA game featuring innovative gameplay. You can team with friends for quests and raid challenges, engage in fast-paced PvE and PvP combat in a micro open-world environment. For even more action, you can partake in Rune Wars. Rune Wars feature a unique Capture & Defend gameplay with traditional MOBA objectives such as destroying the opposing team's ancient. Heroes of Rune doesn't have lanes, towers, or auto-spawning minions however. Players have the freedom to roam the environment, hunt various monsters, collect gold, purchase upgrades, and spawn minions that will follow heroes directly into combat.
Source: Press Release
Related:
Greenlight
,
Heroes of Rune
,
MijiKai Game Studio
,
MOBA
,
News
,
Steam