Last week, Blizzard Entertainment revealed a major overhaul to its MOBA by introducing Heroes of the Storm 2.0. Included in the changes were a brand new progression system, banners, emojis, loot boxes, and tons of other customization tools. One point of contention, however, was the way veteran players were going to be compensated.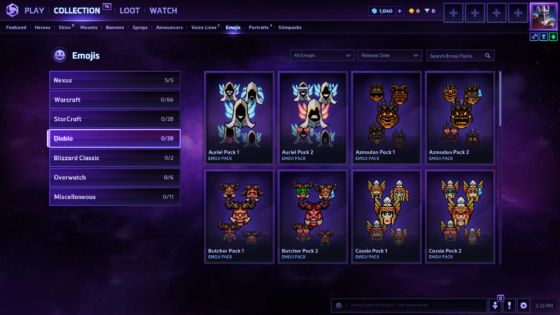 Those who already play Heroes of the Storm will have their character levels converted to the new progression system, which means that most veteran players will login to Heroes of the Storm 2.0 and have an account with hundreds or thousands of levels. Normally, as players rank up they'll receive a loot box at every level and higher tier crates at certain intervals.
However, veterans were only going to receive up to 70 loot boxes total upon logging in, and only a handful were going to be of Epic quality. This quickly became a hot topic and was highly debated on both the official forums and Reddit. Due to how much easier it is to level up brand new heroes, many dedicated players felt slighted at only receiving 70 loot boxes, most of which were going to be common or rare quality.
Thankfully, Blizzard Entertainment has listed to the pleas of its community and has announced an overhauled veteran reward system. Now, veteran players will earn 5 Loot Chests for having completed a single match, an Epic Loot Chest for every 10 player levels (55 maximum), and 1 Veteran Loot Chest for every 100 levels (10 maximum). Additionally, all players who reach level 40 before the Heroes of the Storm 2.0 update will receive a 30-Day Stimpack to help them unlock additional loot chests more quickly.
Although this decreases the overall number of rewards slightly, having only high tier rewards has satisfied much of the community. Furthermore, the Veteran Loot Chests can only be obtained this way and will include 5 items (instead of the normal 4) with at least one legendary item each.
Our Thoughts
Previously, there were strong opinions on both sides stating that Blizzard wasn't compensating veterans enough and that some players were simply acting entitled. Both sides definitely made valid points, but it's understandable that some players will be upset when a game they've been playing for years drastically changes its progression system. However, this new reward update seems to strike a balance between making veteran players feel like their time was worthwhile and not rewarding them so much that there's no incentive to play.
Related Articles
Probius Enters the Nexus of Heroes of the Storm
Heroes of the Storm Cassia Preview
A Look at Heroes of the Storm 2.0
Source: Blizzard Entertainment
Related:
Blizzard Entertainment
,
Heroes of the Storm
,
MOBA
,
News