The match structure and prize pools for the Heroes of the Storm 2016 Spring Championship in Seoul, South Korea have been announced. Blizzard has announced the details of the tournament in a post on the Heroes of the Storm website. The Heroes of the Storm Spring Championship will held from April 1-3, 2016, at the Olympic Hall in Olympic Park, Seoul. The grand prize for the tournament is $150,000, and all told, $500,000 in prizes are up for grabs.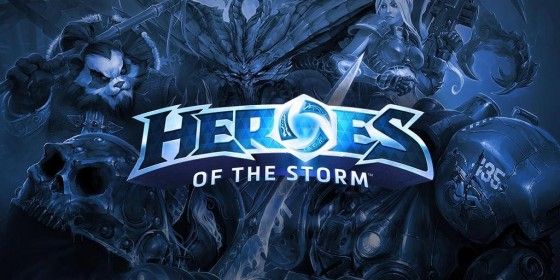 Twelve teams will take part in the Heroes of the Storm 2016 Spring Championship tournament will take place in three groups, with the winner of a group determining who goes on to the next group. The first group stage is a double elimination type tournament with eight teams split into two groups of four. Four teams will advance to stage two, which is a similar double elimination stage. In stage two, the winners from stage one will face the four teams who placed the highest in the China, Europe, North America, and Korea regions.The four teams who advance from group two go on to a single elimination playoff, where four teams will compete in best of three matches. The two highest placing teams will compete in a best of five Grand Final.
At the moment, the group 1 matches will be TNL of Korea vs. Big Gods of Latin America, Team Naventic of North America vs. Team Renovatio I of Southeast Asia, mYinsanity of Europe vs. GIA of Taiwan, and EDward Gaming of China vs. Negative Synergy of Australia/New Zealand. The four winners of these matches will advance to Group 2, where they will face eStar Gaming of China, Cloud9 of North America, MVP Black of Korea, and Team Dignitas of Europe. The second group matches will be announced at the end of day 1, when the group 1 matches are complete.
Players and spectators interested in reading the full lineup and match schedule, as well as stream details, should read the official Spring Championship news post. Spectators can catch all of the action beginning at 7:00 PM PDT on March 31. The semifinals and grand final will be held live at 7:00 PM PDT on April 2. There will be three different streams of the event; www.twitch.tv/blizzheroes (English), www.twitch.tv/blizzard (English #2 and www.twitch.tv/ogn (Korean).  The Spring Championship is the first of three global Heroes of the Storm championships which will be held in 2016.
Our Thoughts:
We are looking forward to this event a lot! The lineup of teams is incredible, with a few of them (No, I will not name names!) being favorites of ours here at MMOGames; they know who they are. Hopefully this will be a lot of fun, both for everyone attending the event in Seoul, and for all of the spectators watching all over the world. Good luck guys!
Source: Official Announcement Post, Press Release
Related:
Blizzard Entertainment
,
eSports
,
Event (Real Life)
,
Heroes of the Storm
,
Korea
,
News