If you haven't had the chance to check out Blizzard's newest MOBA, Heroes of the Storm, now is a better time than ever because of the new "Recruit a Friend" feature.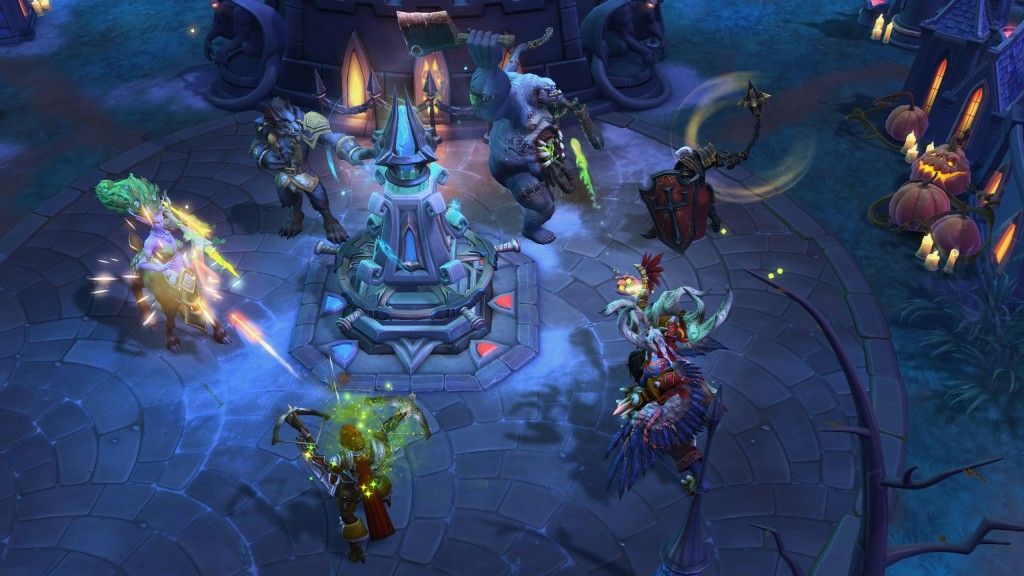 Every existing player will have a unique link that they can paste into social media accounts to share with their friends. All new recruits will automatically unlock Raynor and a 5-day Stimpack upon logging into the game. Once recruits reach level 10 they will unlock Sylvanas and a special portrait. Recruiters, on the other hand, will earn a unique portrait when one recruit reaches level 10 and an exclusive Vulture mount when four recruits reach level 10.
In addition to the new recruitment function, Heroes of the Storm has received a few other improvements. From now until Wednesday, December 16, all players will receive a 50% XP bonus. Furthermore, talent gating has been completely removed from the game and the free-to-play hero rotation has been increased from seven to ten heroes. Finally, the 50% off sale will be extended until the end of the year.
Our Thoughts:
Free-to-play games usually thrive on some sort of recruitment program so it was just a matter of time before Heroes of the Storm got one as well. The timing could have been better, closer to official launch, and it's likely that a lot of players will make alt accounts. However, the removal of talent gating and adding in more free heroes is always a good thing.
Source: Battle.net
Related:
Blizzard Entertainment
,
Heroes of the Storm
,
HotS
,
MOBA
,
News