Happy New Year! …what, too early? Not for the Heroes of the Storm 2018 gameplay update, which is launching today along with the arrival of Hanzo to the roster, the start of 2018's Ranked Season 1, the introduction of performance-based matchmaking, and the 2017 Winter Veil event.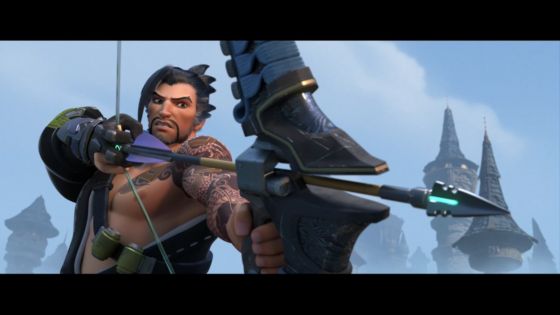 The overhaul to gameplay intended to improve the early game is officially on the live servers. Overwatch's Hanzo has also been officially introduced to the Nexus with all of his familiar tools, while MMR changes that take individual player performance into account are also arriving today.
This year's Winter Veil four-part quest is also live, with unique cosmetic items such as sprays, portraits, and war banners on offer. Players who complete the final leg of the event's quest chain will get a unique Arctic Reign-Deer mount.
Of course, the update also brings the usual tweaks to several existing roster members, some UI adjustments, various bug fixes and more. You can catch up on the absolutely titanic list of changes in the patch notes.
Our Thoughts
Calling a gameplay update a 2018 update kind of had us thinking that it would arrive in 2018, not today. Of course, we're sure avid players of Heroes of the Storm are not complaining as many of these changes are likely going to be welcome as well as significant. We're looking forward to diving in and hearing player impressions.
Source: official site
Articles Related to Heroes of the Storm
Heroes of the Storm Breaks Down Changes to the Early Game
Heroes of the Storm Blizzcon 2017 Interview with Claudio Gentilini
Heroes of the Storm Adds a New Braxis Brawl
Related:
Heroes of the Storm
,
MOBA
,
News
,
Patch
,
Update