Dustin Browder, Heroes of the Storm game director, has decided to step down from his position in favor of taking on a new opportunity within Blizzard.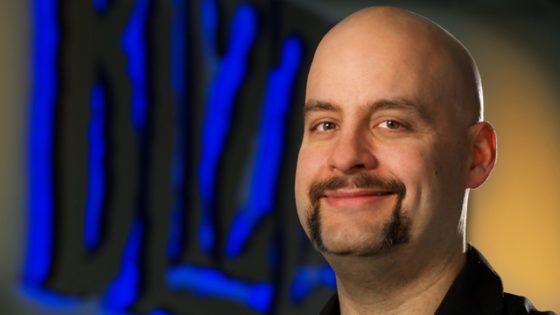 The announcement comes by way of a forum post, where Browder explains that his decision was influenced by his choice of successor. "I still play Heroes five nights a week, and sitting in the bullpen surrounded by this team has been the most intensely creative experience of my career," writes Browder. "One thing that's making this decision easier is knowing the future of Heroes is in the right hands."
Those hands belong to Alan Dabiri, Heroes' technical director as well as a member of the overall development collaboration. Dabiri brings 20 years of experience within Blizzard. According to Browder, the HotS team has been releasing content without his daily intervention since September.
2017 looks to be just as busy for the team, with Browder mentioning new Heroes, Battlegrounds, and an update to the game's progression as projects that are currently in the works for the MOBA.
"I would like to say a special 'Thank You' to everyone in the Heroes community who continues to support us and challenge us to make Heroes better," concludes Browder. "While my day-to-day responsibilities might take me away from working on Heroes, I can guarantee I'll always be watching Heroes eSports, cheering on Alan and the dev team, and geeking out about the game."
Our Thoughts
We wish Mr. Browder the best of luck with his new opportunity, and we're more than confident that Mr. Dabiri will continue to skillfully steer the Heroes of the Storm ship as the game moves forward in to 2017. /salute
Your Thoughts
What do you think of the state of Heroes of the Storm today? Do you think the current team is on the right track, or are there things they need to focus on? Tell us your thoughts in the comments section and sound off.
Source: official forums
Articles Related to Hereos of the Storm
Heroes of the Storm Ragnaros Interview
Blizzard Replaces Arena Mode for HotS with Heroes Brawl
Heroes of the Storm BlizzCon 2016 Grand Finals
Related:
eSports
,
Heroes of the Storm
,
HotS
,
Industry
,
MOBA
,
News