Heroes of the Storm is set to launch on June 2nd in just one week's time and Blizzard have prepared a special launch party on June 1st in London which will be live-streamed world wide. Blizzard Entertainment have released a trailer announcing this event.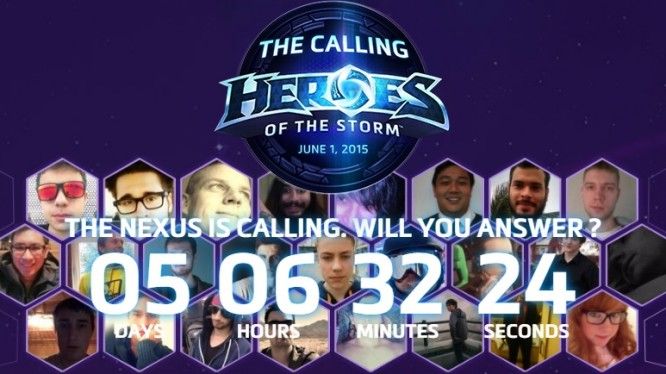 Hosted by Iain Lee – a UK TV and radio presenter – and eSports personality Sue 'Smix' Lee, the event will feature Game Director Dustin Browder and Senior 3D Artists Phill Gonzales and Luke Manchini for Heroes of the Storm will be at the live event to give some insight into the game. And headlining the show will be Producer/Artist Madeon!
The event will also feature the trailer for Heroes of the Storm's newest Hero – Johanna, the Crusader, as well as some of the world's best cosplayers.
To watch the Heroes of the Storm launch event live, head over to NexusCalling.com where the event will kick off at:
Local times:
12:30 p.m. Los Angeles

8:30 p.m. London

9:30 p.m. Paris/Berlin/Madrid

10:30 p.m Moscow
Make sure to visit the website now to create and share your own Heroes of the Storm inspired avatar which will have the chance to be shown entering the Nexus during the launch event and join in with discussion on social media using the #NexusCalling hashtag.
Source: Heroes of the Storm official website
Related:
Blizzard Entertainment
,
Event (Real Life)
,
Heroes of the Storm
,
Launch
,
MOBA
,
News