The beta for Heroes of the Storm, Blizzard's flagship free-to-play MOBA, starts today. Now is your chance to get in on all the fun–if you haven't already.

Launch Details
Closed beta started earlier this year, and the official launch is June 2nd. At launch, the game will feature 30 playable characters and 7 playable Battlegrounds. The game recently wrapped its Heroes of the Dorm Championship Series (where undergraduate students across the United States competed for full college tuition), and Blizzard just announced its World Championship Series.
Heroes of the Storm
Heroes of the Storm is a 5v5 action-style MOBA focused on characters and locations from Blizzard's three biggest intellectual properties: Diablo, Warcraft, and Starcraft. In it, teams of players push lanes, topple towers, secure objectives, and destroy the enemy's Nexus.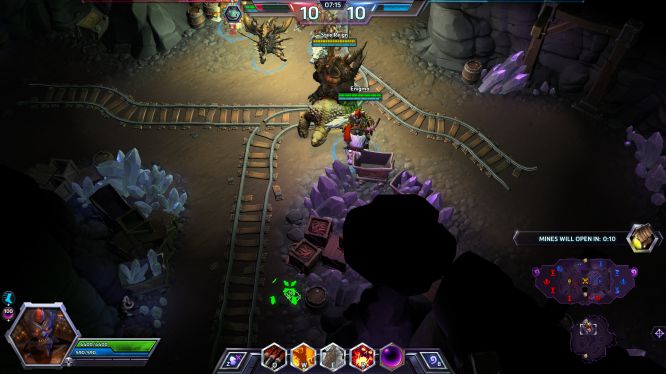 But the game is not simply a League of Legends clone. For starters, Heroes of the Storm focuses less on individual stats and more on team combat. By removing individual gold income and experience and pushing objectives and brawls, Heroes of the Storm forces players to work together. Due to this, team fights feel more intimate, and victories feel more meaningful.
The game also features a variety of primary maps, a first for the MOBA genre. Battlegrounds like Garden of Terror, Tomb of the Spider Queen, and Sky Temple give a unique replay value to the game.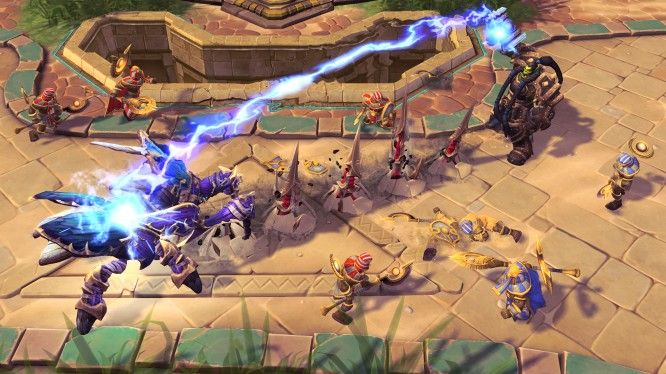 Heroes of the Storm is also a beautiful game. As Nick Shively writes, Heroes of the Storm is a game meant to be played on Ultra settings. Blizzard has taken its time crafting the world and the characters, and their detail shows. Next to DotA 2, Heroes of the Storm is one of the most visually appealing MOBAs on the market.
Click here for an exclusive Heroes of the Storm beginners' guide.
And Click here for a unique player's perspective on the Heroes of the Dorm Championship.
For more information on Blizzard, Heroes of the Storm, and open beta, visit their official website here. You can also follow them on Twitter at @BlizzHeroes
For more on Blizzard, Heroes of the Storm, MOBAs, eSports, and beta announcements, stay tuned to MMOGames. 
Related:
Beta
,
Blizzard Entertainment
,
Early Access
,
Heroes of the Storm
,
MOBA